New darkroom develops resurgence in old school photography
Media release
10 October 2016
At a time when many Australian universities are closing their photographic darkrooms, Deakin University has just opened a new purpose-built darkroom at its Geelong Waterfront campus.
In fact, at Deakin, darkroom studies is one of the most popular subjects on offer in the Bachelor of Creative Arts (Photography).
Photography lecturer Daniel Armstrong explained that many students who take the subject have never used film before and are fascinated by the process.
"A lot of students coming through have never put film in a camera and many students have never had the pleasure of sitting through a slideshow," Mr Armstrong said.
"They've not heard the click of the projector, felt the anticipation of the next image. It's a very cultural thing.
"With more universities closing or downsizing their darkrooms, it's disappointing that less and less students have the opportunity to experience these vital aspects of photography training.
"Many of our photography students are buying antique and classic cameras and wanting to know how to use them. They want to develop those tactile skills, to develop their own film and watch an image develop on a piece of photographic paper."
Mr Armstrong explained that with colour slide film difficult to come by and relatively expensive at $30 per developed roll, it changes the way a photographer approaches their work.
"It can be hard to find parts and materials, especially processing machines and printing paper. We still use black and white printing paper, which we sometimes have to import, along with some types of film," Mr Armstrong said.
"Shooting with film is very different – you learn to be patient and to be more economical as you shoot.
"We teach the old school skills – camera handling, shutter speed, aperture control, lighting – and students learn to wait for the light, meter it differently, rather than just taking a bunch of shots and hoping one of them turns out okay or adjusting them all in the computer."
Mr Armstrong said he believed that the students' interest in 'retro' photography reflected a resurgence of interest in photography within the community.
"The love of film photography has come full circle in just 25 years and there's definitely a demand for learning the skills," Mr Armstrong said.
"It's a bit like the craze for vinyl records and old period music, with musicians seeking out old instruments that will give them an authentic sound.
"Darkroom facilities are hugely popular in the community at the moment, with small community darkrooms, such as Strange Neighbour in Fitzroy and Gold Street Studios in Trentham, really taking off."
Mr Armstrong said the darkroom studies unit was a valuable complement to the university's state of the art digital facilities.
"We certainly have an eye on digital as well, with state-of-the-art modern facilities available at each campus. The new lighting studio at Burwood, for example, is one of the best in any teaching institution in Australia," Mr Armstrong said.
"But we're also firm believers that if you want to understand contemporary photography, you need to know and understand past practices.
"Learning how to work in a darkroom also provides a valuable and tactile understanding of the history and development of photography as an industry.
"Even if students only do one darkroom unit, it gives them a new perspective of historic images. For example, it changes the way they look at images from World War I if they know that photographers camped out in the trenches, set up their own tents as makeshift darkroom facilities, and then had to find a way to get the images out among the mortar shells.
"It's not like today when a photographer's digital image can be sent to a newsroom with just a few clicks on a computer."
Media contact: Katie Thompson 0418 839 638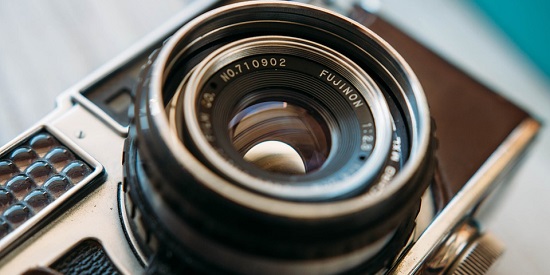 More like this
Media release
School of Communication and Creative Arts
---