Obesity inequality is driving up deaths and healthcare costs
Media release
20 March 2020
Inequality in obesity levels between the rich and poor is resulting in 3,562 extra deaths and adding more than $1 billion to Australia's public health bill each year, according to a new study from Deakin's Institute for Health Transformation.
Dr Emma Gearon – lead author of the study published today in the Australian and New Zealand Journal of Public Health – said it was the first to estimate the human and economic costs of Australia's obesity inequality.
"We've known for a while now that there are significant inequalities in Australia's obesity levels, there's a higher obesity prevalence among those of greater socioeconomic disadvantage. We also know there are significant inequalities in health outcomes, with disadvantaged Australians more at risk of developing diseases like diabetes, heart disease and some cancers," Dr Gearon said.
"What this study quantifies for the first time, is how these inequalities in health outcomes are driven by inequalities in obesity levels. Ultimately we show that those with greater socioeconomic disadvantage are more likely to be obese and that is a significant factor in why they are also more likely to become sick."
The study looked at 2016 body mass index (BMI) data for Australian adults aged 20 to 85 and broke these down into five socioeconomic groups, from most to least disadvantaged, then calculated the average burden of disease for each group.
Women in the most disadvantaged group had an 11 percentage-point higher rate of obesity than those in the most advantaged group. For men it was 13 percentage-points higher.
Modelling showed that those with greater socioeconomic disadvantage had higher rates of disease, and that if every Australian moved into the most advantaged demographic – with an obesity rate of 22 per cent – 3,562 obesity-related deaths could be prevented each year.
When the researchers crunched the numbers on the economic strain this put on the health system they found an estimated $1.06 billion in direct healthcare costs could be attributed to obesity inequality, almost three per cent of total health spending.
"Type 2 diabetes was the disease we found most attributable to socioeconomic differences in obesity. Our modelling showed that type 2 diabetes in women could be reduced by 16 per cent if everyone was equally well off," Dr Gearon said.
"Overall, socioeconomic differences in BMI substantially contribute to avoidable deaths, diseases and health care costs in Australia. This means it's critical we identify and implement population-level policies to reduce these differences.
"We clearly show that by addressing inequality in obesity prevalence we can address inequalities in the incidence and death for a range of diseases, plus reduce healthcare spending."
Study co-author Associate Professor Kathryn Backholer from Deakin's Institute for Health Transformation said polices that changed the food environment were much more likely to be effective in reducing inequalities compared to education campaigns.
"It's difficult to make healthy choices within our current food environments," Associate Professor Backholer said.
"For lower income families the barriers are even greater, with limited food budgets, exposure to more fast food restaurants and less access to green spaces for physical activity.
"We need to change the environment so that healthy choices are the easy options, for everyone.
"Our research shows that a ban on junk food marketing and a health levy on sugar sweetened beverages would be positive first steps towards reducing inequalities in obesity prevalence. This is where the government must head if it wants to get serious on obesity prevention for all Australians."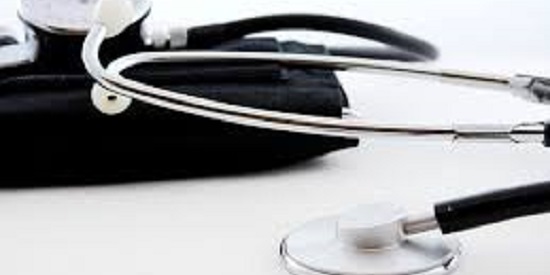 More like this
Media release
Faculty of Health
Institute for Physical Activity and Nutrition (IPAN)
---