Study shows diverse religious education needed to fight prejudice
Media release
21 March 2019
A study of Generation Z teens has shown broad religious education in schools leads to greater awareness and tolerance of Australia's religious minorities.
The Australian Generation Z Study (AGZ Study) – from researchers at Deakin, Australian National University and Monash University – found teens were open to religious diversity, with 93 per cent agreeing that having many different faiths in Australia made it a better place to live.
According to the study, 74 per cent of teens hold positive attitudes towards Islam, Buddhism and Hinduism; 21 per cent hold moderate to neutral views; and five per cent hold negative views.
The research was completed by ANU's Professor Mary Lou Rasmussen, the Alfred Deakin Institute for Citizenship and Globalisation's Associate Professor Anna Halafoff and Associate Professor Andrew Singleton, and Monash University's Professor Gary Bouma.
Associate Professor Halafoff said while the overwhelming majority of Australia's teens viewed religious diversity positively, there was still a need to increase understanding of and reduce prejudice toward religious minorities.
She said teens overwhelmingly endorsed the rights of people to freely practise their religion, but those who had received general religious education (GRE) were more likely to hold positive views towards religious minorities.
GRE involves teaching about religions in a non-doctrinal and non-partisan way, focusing on critical awareness – rather than Special Religious Instruction that focuses on the beliefs and practices of a particular faith tradition for personal development.
The study authors recommend Australian schools place greater emphasis on GRE programs, including diverse religious and non-religious worldviews, in the curriculum.
"Australian teens have moderate levels of religious literacy, which we believe is due to a lack of GRE and worldviews education, especially in Australian state and independent schools," Associate Professor Halafoff said.
"Our data suggest GRE programs are associated with reduced negative perceptions of religious minorities – students who have received GRE have the most positive views towards Australia's religious minorities, while students who have had no GRE are about twice as likely to hold negative or neutral views.
"Unfortunately 56 per cent of students attending public schools, and 42 per cent of those attending private schools, have received no dedicated GRE.
"Australian schools are still lagging behind the UK, EU and Canada with respect to their treatment of religion."
The AGZ Study comprised of 11 focus groups in three states with students in Years 9 and 10 (ages 15 to 16), as well as a nationally representative mobile phone survey of 1200 people aged 13 to 18, and 30 in-depth follow-up interviews with survey participants.
Associate Professor Halafoff said 86 per cent of students who had undertaken GRE agreed or strongly agreed that it helped make them more tolerant of other people's religions, and 82 per cent thought it was important to study.
Sixty-eight per cent of students who hadn't received any GRE wanted to learn more about diverse religions and non-religious worldviews at school.
"These findings lead us to recommend that there be more education about diverse worldviews and religions included in the Australian curriculum, across national and state levels, and state, religious and independent schools," Associate Professor Halafoff said.
"This would help to increase both religious literacy and understanding among Australia's diverse religious and non-religious population, and help boost respect for religious minorities."
The AGZ Study project is funded by the Australian Research Council. A book and further publications from the research will be released this year.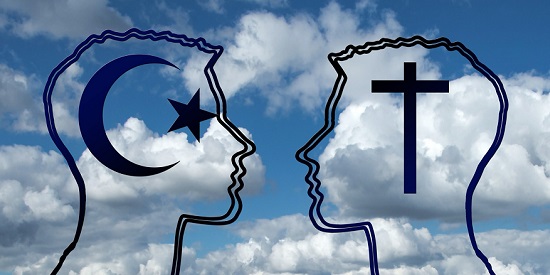 More like this
Media release
Faculty of Arts and Education, School of Humanities and Social Sciences
Alfred Deakin Institute for Citizenship and Globalisation (ADI)
---