Valentine's Day and declarations of love: advice from a Deakin expert
Media release
14 February 2019
A Deakin researcher who has spent her career studying declarations of love in popular culture says Australians take a quality-over-quantity approach to expressing love, compared to those from countries such as the United States.
Dr Jodi McAlister, a lecturer in writing and literature within Deakin's School of Communication and Creative Arts, said Australians were also more suspicious of events like Valentine's Day than our US counterparts.
"Broadly speaking, we're a bit suspicious of Valentine's Day here, particularly the commercial aspects. While people do engage with it, there's a sense that it's not really 'our' thing," Dr McAlister said.
"That doesn't mean Australians are unromantic though; we have a rich and vibrant romance writing community, and many Australian romance authors are huge names on the international scene. But, as a culture, I think sometimes we can feel a bit awkward and uncomfortable about love."
Dr McAlister said one example of this showed up in her research investigating declarations of love in the Australian and US versions on The Bachelor/Bachelorette franchise.
"Australians aren't wordy – looking at the Australian show versus its American counterpart, 'I love you' phrase constructions were said approximately three times more in the US version," she said.
"In the US version, 'I love you' has to be uttered and re-uttered to be believed – and even then, its meaning is in doubt until it's reinforced by romantic gifts such as roses or weddings rings. Our Bachelors and Bachelorettes tend to only say 'I love you' once, and they arguably mean it more often, because we have a much higher success rate for our shows' couples than the US does."
Dr McAlister said the way romantic love was portrayed in pop culture had an important impact on viewers and readers.
"The way we see romantic love represented gives us an opportunity to work out what we want love to look like," she said.
"One of the most common myths about popular culture is that we consume it uncritically, but that's not the truth. The Bachelor is a great example of this. The show offers us a wide variety of different potential love stories, and as we pick our favourite contestant, we're making judgements ourselves about what we think love stories should look like."
Dr McAlister, who is also a young adult fiction author, has advice for anyone planning a declaration of love or grand romantic gesture this Valentine's Day.
"Friendship matters. Looking at 19th century Australian romantic novels, I found that overwhelmingly the main romantic couples were those who were friends, who cooperated and collaborated on various enterprises," she said.
"For anyone planning a grand romantic gesture, remember to listen. Listening to your partner – really hearing what they want and taking that on board – is just about the most romantic thing you can do. You're showing that you understand someone, that you know them and you value what they have to say.
"And if they're making a declaration of love to you, you better make sure that you're listening!"
Dr McAlister this month celebrates the launch of Misrule, the final instalment in her Valentine trilogy of YA novels. The Melbourne launch for the novel is being held Thursday 14 February.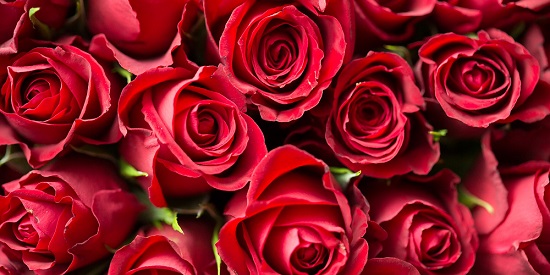 More like this
Media release
Faculty of Arts and Education, School of Communication and Creative Arts
---