Valentine's romance is a dish best served simply: Deakin relationship expert
Media release
13 February 2018
A Deakin University relationship expert is urging couples to tone down the elaborate romantic gestures this Valentine's Day and instead share the simple things they admire about their partner.
Associate Professor Gery Karantzas, Director of Deakin's Science of Adult Relationships Laboratory, said it was not necessary to buy into the marketing hype associated with Valentine's Day and that shows of affection didn't have to be extravagant.
"Most people really want very simple things in relationships," he said.
"So what matters most is that in a particular person's way, they show a degree of thoughtfulness, love, and care to their partner.
"That can be expressed in a heartfelt card, with some flowers, or in the middle of the madness of the day, just sitting down to talk, or sharing in a hug."
For the Valentine's Day sceptics, Associate Professor Karantzas said it was okay to take a low key approach to the day or even ignore the marketing hype altogether if that's what both people in a relationship preferred.
"Pop culture can add such unnecessary pressure for extravagant gifts and celebrations, and feed the false idea that elaborate gestures equate to love," he said.
"A fancy dinner or expensive gift are nice, but if the rest for the year you're putting work or other things ahead of your relationship, then is the day a reflection of your true authentic self?
"Just acknowledge it in a simple way, the true stuff of Valentine's Day doesn't have to be elaborate."
Associate Professor Karantzas said Valentine's Day had become known as a day when people weren't afraid to express their admiration for loved ones, and there was good relationship science in all the mush.
"While it's a big day for retailers and marketing, there is something very important about Valentine's Day - everyone needs to feel loved and cared for," he said.
"It's an excuse to acknowledge our love for the special people in our lives, and that doesn't just have to be a romantic partner."
But Associate Professor Karantzas said showing affection and admiration for your partner shouldn't be limited to just one day.
"What keeps relationships strong is the ability to show appreciation and love for someone all year long," he said.
"Evidence tells us that those couples who are able to do that - share positive activities and regularly show admiration and affection - fare better than those who don't.
"It's not just an absence of conflict that makes a successful relationship, but regular positive interactions are critical."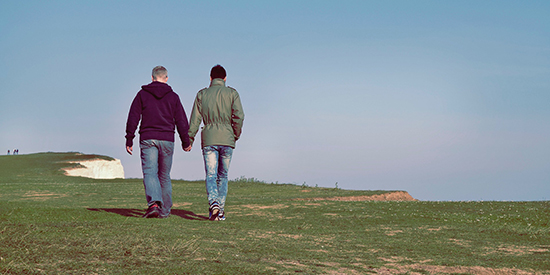 More like this
Media release
Faculty of Health, School of Psychology
---