Business internships
Get out of the classroom and experience real-world business practice first hand. You'll also get to network with professionals in the field you're interested in.
The program:
helps you apply academic learning in the workplace
polishes the skills and attributes needed for success
improves your work readiness and general business skills to help with future employment opportunities
provides assistance to not-for-profit organisations that wouldn't otherwise be supported in this way
develops your professional work practices and networks.
Community-based volunteering
Get a hands-on approach to learning by taking on an unpaid placement in a not-for-profit, community organisation. Choose to volunteer locally at a nearby hospital or travel overseas to somewhere like Kathmandu to work with the Tilganga Eye Centre.
Community based volunteering helps you:
give support to organisations that can help people locally and abroad
develop citizenship, general employability skills and graduate attributes that enhance your future employment opportunities
appreciate the impact of your role in society.
Deakin gives you exciting and up-to-date training in analytical thinking that can be used across a wide range of occupations.
Pasquale Sgro
Head of the Department of Economics
Industry-based learning
Get involved with these full-time, intensive placements to help shape your career. You can choose a 3, 6 or 12 month paid placement, where you'll get roughly 80 per cent of a graduate salary.
The program helps you:
develop the professional skills you'll need in your career
develop your professional work practices and networks
secure an opportunity in the government or non-government sector – from local companies to international businesses.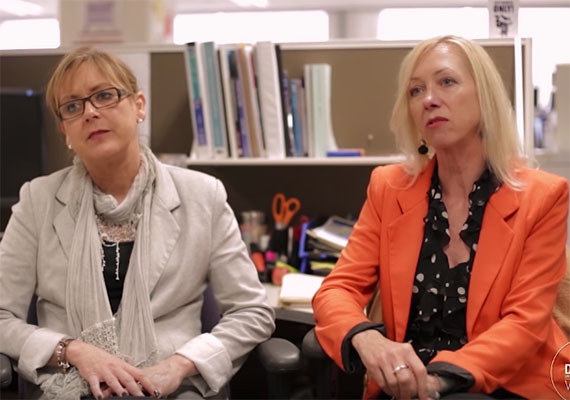 Work-integrated learning in business and law
Work experience can make all the difference when you graduate and are applying for jobs. Work-integrated learning in the Faculty of Business and Law at Deakin is an opportunity for students to gain work experience and credit towards your degree.
Work-based learning
This initiative lets you tackle a business problem where you currently work and:
enhances your academic learning in the workplace
gives employers access to the latest in academic knowledge and skills through their employee
develops your sense of citizenship, knowledge and skills to succeed in a professional setting.
I was able to experience the reality of working in the field which has lead to a full-time position in real estate.
Katarina Djordjic
Bachelor of Property and Real Estate, Business Internship: Stockdale & Leggo Blackburn
Gain credit towards our internationally renowned MBA
Gain two credits towards your course by taking part in a significant workplace-based project – locally or overseas – within a business, government department, professional association or charitable organisation.
You'll get to apply the professional and academic skills developed through your studies and showcase your research, analysis, consultancy and presentation skills.