ABC newshound among winners at 2019 Deakin University Alumni Awards
Media release
25 October 2019
Ms Sales received the award in recognition of her service to the Australian broadcasting industry. Other notable Deakin alumni to be recognised at last night's Melbourne event included Alumni of the Year Karen Stocks and Young Alumni of the Year Khyber Alam.
Deakin Vice-Chancellor Professor Iain Martin said the Deakin University Alumni Awards were an opportunity to acknowledge the influence and achievements of the University's thriving alumni community - which now totals more than 285,000 people.
"Deakin is an institution that works with - and for - the community," Professor Martin said.
"We are determined to make a positive impact on Australian society, and to continue to raise the profile of Deakin and our achievements on the world stage. Our alumni are our greatest assets in this endeavour."
Professor Martin congratulated the 2019 Alumni Awards winners on their achievements.
"Every day, Deakin graduates are making a difference in the world as leaders in their professions, in industry, commerce, in government and in their communities," he said.
"Our alumni are Deakin's greatest ambassadors and without question, the most important evidence of Deakin's excellence."
2019 Deakin University Alumni Awards winners
Alumni Lifetime Achievement Award - ABC journalist and host Leigh Sales AM
Ms Sales completed a Graduate Diploma of International Relations at Deakin in 1999, followed by a Master of Arts (International Relations) in 2001. After postgraduate studies, Ms Sales was appointed the ABC's Washington correspondent from 2001 to 2005. In 2005, she won a prestigious Walkley Award for her reporting on Guantanamo Bay.
Since 2011, Ms Sales has been the host of 7.30, the ABC's flagship national news and current affairs program. She has become one of Australia's most respected and influential journalists, as well as a podcaster and the author of three acclaimed books. A champion of freedom of the press and public engagement in politics, Ms Sales was this year awarded an Order of Australia for services to broadcasting.
Alumni of the Year Award – Google Director of Global Management Karen Stocks
Ms Stocks completed a Master of Business Administration at Deakin in 2008. She was worked for more than 20 years in the media, technology and telecommunications industry. In 2013, she was appointed the first managing director of Twitter's Australian operations, establishing and building the social media platform's business Down Under. In 2017 she moved to Google as Director of Global Measurement.
In 2016 Ms Stocks was runner-up in the CEO Magazine Managing Director of the Year Awards and since 2015 she has been a mainstay inclusion in B&T Magazine's annual list of the Most Influential Women in Australian Media.
Young Alumni of the Year – Optometrist and Deakin University researcher Khyber Alam
Mr Alam completed a Bachelor of Vision Science and Master of Optometry with Deakin in 2016. He arrived in Australia as a 13-year-old Afghani refugee in 2007, not speaking a word English. Excelling in school work, Mr Alam was eventually drawn to optometry for its ability to transform lives.
He has been a volunteer optometrist in rural clinics in Australia, Bangladesh and India, and has raised more than $75,000 for various charities. Using his own savings, Mr Alam has also opened an orphanage in eastern Afghanistan. He hopes this orphanage, named 'House of Knowledge' to reflect its aim of encouraging children towards learning, will be the first of many across the country. He is now undertaking a PhD in Deakin's School of Medicine.
Alumni Community Service Award – Cross-cultural consultant and researcher Dr Georgia Birch
Dr Birch completed her PhD through Deakin in 2013, and has spent a decade as a cultural and mediation consultant creating networks of trust and collaboration with African Australian communities. She is coordinator of the African Liaison Program, which she established in a Melbourne school in 2016 using mentors to help African Australian families navigate the school system and keep their children in education. The pilot was so successful that, with state government support, 15 Victorian schools are now running the program.
Dr Birch also recently devised a new cultural competency and anti-racism curriculum for the Victorian Curriculum and Assessment Authority. She advises the Victorian Education Department and is a driving force behind the annual African Youth Summit, bringing young African Australians together with local leaders, employers and sportspeople.
Alumni Community Service Award – Medicines Development for Global Health founder Mr Mark Sullivan.
Mr Sullivan graduated from Deakin with a Bachelor of Science in 1989. Since that time, he has been driven by the goal of eradicating neglected diseases. In 2005, Mr Sullivan formed Melbourne-based Medicines Development for Global Health (MDGH), a not-for-profit biopharmaceutical company to provide drugs at little or no cost to high-risk populations.
In 2018 MDGH received US Food and Drug Administration approval for the use of moxidectin, the first new drug to tackle the scourge of river blindness in 20 years. MDGH is the first Australian biopharmaceutical company to be granted a US FDA approval. Mr Sullivan now plans to trial moxidectin against scabies, a debilitating skin disease affecting 70 per cent of Aboriginal babies before they turn one. Earlier this year, he was named a Victorian Australian of the Year for his work.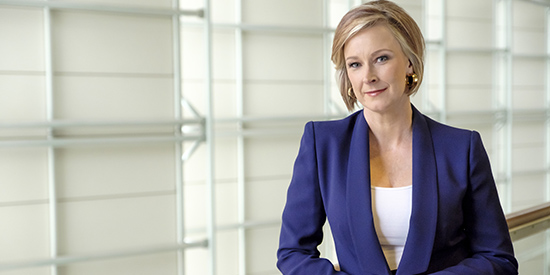 More like this
Media release