Courses
If you're passionate about sustainability, carve a career for yourself developing policies or nurturing the environment, focusing on sustainability in communities, conservation or the built environment.
Explore our sustainability courses through the disciplines below or take a look at all our environment-related courses.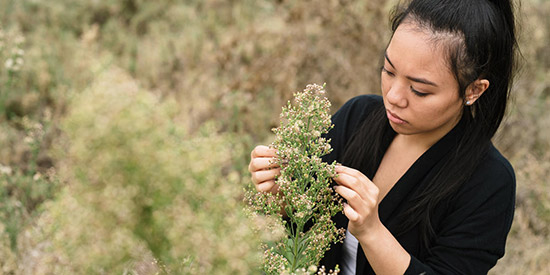 Environmental management and sustainability
Have an impact on future policy and planning across a range of environmental areas by studying environmental management and sustainability at Deakin.
Environmental science
Provide a valuable contribution to developing a sustainable environment. Apply to study one of Deakin's environmental science courses.
Health and sustainability
Study health and sustainability at Deakin and discover the links between climate change and the social, economic and environmental determinants of health.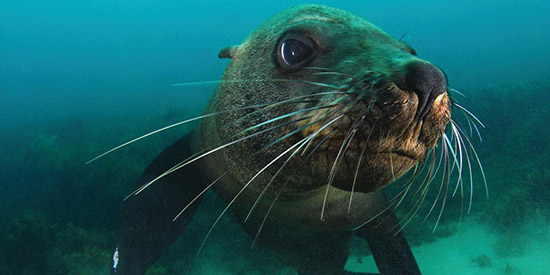 Marine and freshwater biology
Get immersed in learning about ecosystems and examining organisms by choosing to study one of Deakin's marine and freshwater courses.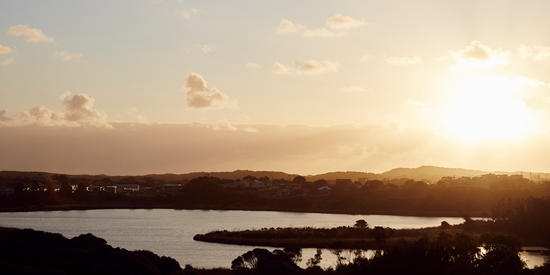 Sustainable regional development
Contribute to the structural growth of rural and regional communities by studying sustainable regional development.
Wildlife and conservation biology
Focus on solving real-world problems with our wildlife and conservation biology courses at Deakin.
Architecture
Architecture courses at Deakin comprise cutting-edge content from the latest research, creating multi-skilled graduates with a global perspective.
17 SDGs in 2018
Deakin has partnered with United Nations Association of Australia (Victoria Division) (UNAA Victoria) to deliver an exciting and thought-provoking program of events and activities called 17 SDGs in 2018. From movie screenings to Q&A panels, the year-long series will explore the United Nations Sustainable Development Goals (SDGs), looking in particular at how they are relevant in local Victorian context.
Deakin is a proud signatory to the University Commitment to the SDGs. They set a sustainable development agenda that aims to end poverty, protect the planet and ensure prosperity for all. Each of the 17 goals have specific targets to be achieved over the next 15 years.

Visit the UNAA Victoria website to sign up for the latest event
Green Impact
Green Impact is a way of rewarding people who want to champion sustainability at Deakin. Staff located in the same physical space (such as an office, floor or building) are invited to create and register a Green Impact team and identify creative ways to tackle sustainability issues localised to Deakin.
Staff have access to an online Green Impact toolkit that lists different actions linked to Deakin's Sustainability Aspirations and the UN Sustainable Development Goals, and they tick these off in the toolkit as they achieve them.
Students can become involved in Green Impact in the auditing process in early November 2018. This involves them spending a day on the program. The first part of the day students receive free training on Green Impact auditing, and the second half of the day students audit the actions staff have undertaken.
Get to Deakin
Learn about all the sustainable, different and easy ways you can get to any of our campuses.
Contact us
If you've got an idea you'd like to share about sustainability on campus, we'd love to hear from you. Please contact the Manager of the Organisational Sustainability Team.
Emma Connan
Manager, Organisational Sustainability Team
+61 3 5227 8531
Email Emma
Follow us on Twitter: @DeakinSust
Current students
If you're currently studying at Deakin, you can make all sorts of changes to help make you, your peers and your campus more sustainable and environmentally aware.