Alfred Deakin Professor Matthew Barnett awarded ARC Australian Laureate Fellowship
Media release
08 July 2021
One of Australia's top alloys researchers and Director of Deakin University's Institute for Frontier Materials (IFM), Alfred Deakin Professor Matthew Barnett, has received a prestigious ARC Laureate Fellowship from the Australian Research Council (ARC).
Professor Barnett becomes Deakin University's fourth ARC Laureate Fellow and the third from IFM, joining Alfred Deakin Professors Peter Hodgson and Maria Forsyth from IFM and Alfred Deakin Professor Svetha Venkatesh from the Applied Artificial Intelligence Institute (A2I2).
The Fellowship will provide almost $3 million in funding to support a five-year project that aims to find new paradigms in alloy science that make it easier to recycle and reuse high performance metal alloys. Rather than selling Australian scrap alloy overseas, researchers will look for domestic recycling opportunities, and in the process, save up to 95 per cent of the energy costs required to manufacture new metal.
This research will contribute to developing a 21st century circular economy, creating breakthrough innovations to benefit Australia's metal fabrication and scrap metal sectors, while also providing Australia with important sovereign capability.
Professor Barnett is honoured and humbled to become one of 17 recipients of a prestigious ARC Australian Laureate Fellowship in 2021, with the ARC awarding a total of $53.7m for ground-breaking, internationally competitive research.
"I am absolutely delighted to have received this Fellowship – it will enable me to pursue my passion for developing materials to stimulate the circular economy," Professor Barnett said.
"IFM's strength is its culture – we seek to collaborate more than to compete. We integrate deep fundamental science – imaging atoms with our atom probe – with large-scale engineering, such as testing new carbon fibres on our full-size pilot line at Carbon Nexus."
Deputy Vice-Chancellor Research, Alfred Deakin Professor Julie Owens, said Deakin was "immensely proud of Professor Barnett's achievements".
"Professor Barnett leads the Institute for Frontier Materials, which houses over 330 research staff and HDR students, undertaking research and innovation for the benefit of society, by re-designing materials for a-high value circular economy and imparting materials with extraordinary functionality," Professor Owens said.
"These range from ground-breaking anti-viral textiles for use in COVID-19 facemasks, to super-strong carbon fibre composites, for use in aircraft or wind turbines, to advanced lithium batteries that will change the shape of future battery technologies.
"The institute's close relationships with industry partners, colleagues and international collaborators have resulted in the translation of many innovative ideas into sustainable, economical, high-tech solutions, from advanced alloy improvements in mining equipment, to high-performance wearable sensors.
"Professor Barnett has made significant technical contributions to alloy development, process innovation, performance modelling and metal characterisation, and his metals research team is internationally recognised. His team has ensured that alloy excellence is on the list of value propositions offered by Australian manufacturers.
"This Laureate Fellowship will further harness their capabilities though Deakin's Circular Economy Factory and Hub to transform Australian industries for the successful future we need."
The Australian Laureate Fellowships are the ARC's most distinguished fellowships, recognising outstanding researchers of international repute who play a significant, sustained leadership and mentoring role in building Australia's research capacity.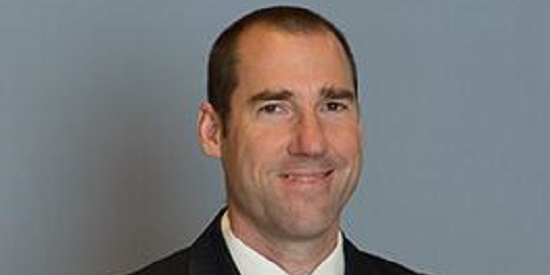 More like this
Media release
Faculty of Science Engineering and Built Environment
Institute for Frontier Materials (IFM)