Be ready to make an impact
Intrigued about the scientific links between food, nutrition, human health and disease prevention? Whether it's sports nutrition or health sciences you're interested in, turn your curiosity into a career with an industry-leading qualification from Deakin. Our groundbreaking research feeds directly into the development of our courses, cementing our reputation as true leaders in this space. Combined with extensive fieldwork and placement opportunities, you'll graduate highly skilled and work-ready.
Disciplines within food, nutrition and dietetics
Get access to our respected industry partners
You'll experience hands-on learning with placements through our industry partners. Plus, you'll gain insights from our unique focus on teaching and research in both food and nutrition.
Gain professional recognition
As a graduate you'll be eligible for membership to and professional recognition from the key professional organisation, e.g. Dietitians Australia, Accredited Practising Dietitian program and Nutrition Society of Australia.
Strong links to the industry
You'll get access to our numerous placement partnerships with respected teaching hospitals, as well as our partners in preventive healthcare and our food industry partners.
Research excellence
We have collaborative relationships with numerous industry partners, hospitals, clinics and healthcare centres, including Dairy Australia, Vic Health and Diabetes Australia.
Deakin Webinar Series: Explore a career in nutrition and dietetics
Learn about the vital role of food and nutrition in human health and disease prevention, and discover how you can follow your passion for food and nutrition into a variety of careers.
Study nutrition at Deakin
Deakin's Bachelor of Nutrition Science ensures you are job-ready by offering industry placements in health, diet and well-being. This is your chance to change the future of Australia's food industry.
A unique focus, unlike any other university in Australia
Our focus on teaching and research – in both nutrition and physical activity – sets us apart. This could give you the edge to help create groundbreaking research.
I chose to pursue nutrition and dietetics at Deakin because of its reputation for delivering a holistic, well-rounded education.
Sophie Jamieson
Bachelor of Food and Nutrition/Master of Dietetics
Latest articles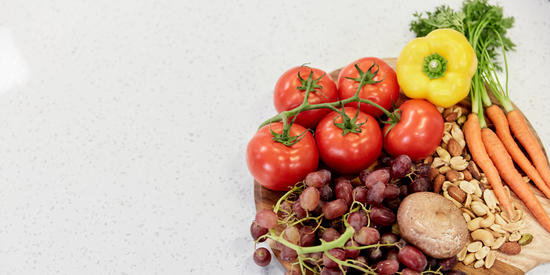 What's the difference between a nutritionist and a dietitian?
Nutrition is a popular career path, but it's often confused with dietetics. Find out what the differences are, and which career could be right for you.
The benefits of studying human nutrition for allied health professionals
When providing holistic support to your clients and community, having a knowledge of human nutrition principles is vital. Here's how Deakin can help.