Key facts
IELTS overall score of 6.5 (with no band score less than 6) or equivalent
3 years full-time or part-time equivalent
Current Deakin Students
To access your official course details for the year you started your degree, please visit the handbook
Course information
Study the Bachelor of Marketing (Psychology) to become an expert at uncovering the underlying reasons behind consumer behaviour. Combine principles from complementary disciplines to unlock creative marketing solutions, and graduate with a unique skill set that's in demand across all industries.

Curious about what makes the mind tick?
Build skills in marketing, psychology, analytics, digital literacy and business, and bring them all together to develop a deep understanding of human decision-making.
Get inside the mind of customers by learning about the psychological science behind consumer behaviour. You'll be trained in innovative data practices that allow you to shine a light on the different facets of customers – from culture and lifestyle to personality traits and decision-making behaviour. Then, get practical experience translating these insights into influential marketing and communication strategies.
Importantly, you'll be challenged to apply these skills in business contexts. Leverage the strong industry partnerships of Deakin's Business School and School of Psychology to take part in work-integrated learning programs that give you the opportunity to:
get hands-on with emerging technologies and analytics tools
work on psychology-led marketing strategies in industry settings
complete research reports, presentations and projects that simulate real-world scenarios
create professional profiles and action plans to boost your employability.
These practical experiences are available to every student and are crucial in preparing well-connected, confident and job-ready graduates.
Our deep industry connections also ensure that the Bachelor of Marketing (Psychology) remains relevant to the changing needs of business and society. You'll build core knowledge with units such as Marketing Fundamentals and Foundations of Psychological Practice, then prepare yourself for future industry trends by studying units such as Psychopathology and Integrated Marketing Communications in the Digital Age.
Dual expertise in psychology and marketing doesn't just open the door to a broader range of roles. It gives you a competitive advantage when you're applying for jobs. This course is also a recognised pathway to becoming a Certified Practicing Marketer and registered psychologist, adding to the many career benefits on offer.
Read More
Course structure
To complete the Bachelor of Marketing (Psychology) students must attain 24 credit points of core units. All units in the Bachelor of Marketing (Psychology) are worth 1 credit point, so you must take 24 units (think of units as 'subjects') to complete your degree. Most students choose to study 4 units per trimester and usually undertake two trimesters each year.
To complete the course you must include:
24 credit points of core units (including one Work Integrated Learning unit from a specified list)
Students are required to meet the University's academic progress and conduct requirements. Click here for more information.
Core units
And one credit point from:
Compulsory 0-credit point unit
To be completed in the first trimester of study:-

Academic Integrity MAI010
Key information
Award granted
Bachelor of Marketing (Psychology)
VTAC code
1400510663 - Burwood (Melbourne), International full-fee paying place
Approval status
This course is approved by the University under the Higher Education Standards Framework.
Australian Qualifications Framework (AQF) recognition
The award conferred upon completion is recognised in the Australian Qualifications Framework at Level 7.
Campuses by intake
Campus availability varies per trimester. This means that a course offered in Trimester 1 may not be offered in the same location for Trimester 2 or 3. Read more to learn where this course will be offered throughout the year.
Trimester 1 - March
Start date: March
Available at:

Burwood (Melbourne)
Cloud Campus
Trimester 2 - July
Start date: July
Available at:

Burwood (Melbourne)
Cloud Campus
Deakin splits the academic year into three terms, known as trimesters. Most students usually undertake two trimesters each year (March-June, July-November).
Additional course information
Students admitted to this course will be given advice on unit selection, however students must take responsibility for planning their own studies within the course structure and course rules.
Part-time study is available via Campus and Cloud (online) mode. Part-time study refers to academic workload, not mode of study.
Course duration
- additional information
Course duration may be affected by delays in completing course requirements, such as accessing or completing work placements.
Mandatory student checks
Units which contain work integrated learning, a community placement or interaction with the community may require a police check, working with children check or other check. These requirements will be detailed in unit guides upon enrolment.
Workload
As a student in the Faculty of Business and Law, you can expect to participate in a range of teaching activities each week. This could include classes, seminars, practicals and online interaction. You can refer to the individual unit details in the course structure for more information. You will also need to study and complete assessment tasks in your own time.
Participation requirements
Units in this course may have participation requirements that include compulsory placements, work-based training, community-based learning or collaborative research training arrangements.
Placement can occur at any time, including during the standard holiday breaks listed here: https://www.deakin.edu.au/courses/key-dates.
Reasonable adjustments to participation and other course requirements will be made for students with a disability. Click here for more information.
Work experience
This course includes a mandatory 1 credit point Work Integrated Learning experience chosen from the specified list above.
More information: WIL Programs
Entry information
Deakin University offers admission to undergraduate courses through a number of Admission categories.
In all categories of admission, selection is based primarily on academic merit as indicated by an applicant's previous academic record.
All applicants must meet the minimum English language requirements.
Please note that meeting the minimum admission requirements does not guarantee selection, which is based on merit, likelihood of success and availability of places in the course.
For more information on the Admission Criteria and Selection (Higher Education Courses) Policy visit the Deakin Policy Library
Entry for applicants with recent secondary education (previous three years) will be based on their performance in the Senior Certificate of Education with an ATAR of at least 70, and pre-requisite units 3 and 4; a study score of at least 30 in English EAL (English as an additional language) or 25 in English other than EAL.
Entry for applicants with previous Tertiary, VET, life or work experience will be based on their performance in:
a Certificate IV in a related discipline OR
a Diploma in any discipline or 50% completion of a Diploma in a related discipline OR
successful completion of relevant study, equivalent to at least two Deakin University units, at an accredited higher education institution OR
other evidence of academic capability judged to be equivalent including a Foundation Program approved by Faculty Board or relevant work or life experience
IELTS / English language requirements
Please note that English language requirements exist for entry to this course and you will be required to meet the English language level requirement that is applicable in the year of your commencement of studies.
It is the students' responsibility to ensure that she/he has the required IELTS score to register with any external accredited courses.
Recognition of prior learning
If you have completed previous studies which you believe may reduce the number of units you have to complete at Deakin, indicate in the appropriate section on your application that you wish to be considered for Recognition of Prior Learning. You will need to provide a certified copy of your previous course details so your credit can be determined. If you are eligible, your offer letter will then contain information about your Recognition of Prior Learning.
Your Recognition of Prior Learning is formally approved prior to your enrolment at Deakin during the Enrolment and Orientation Program. You must bring original documents relating to your previous study so that this approval can occur.

You can also refer to the Recognition of Prior Learning System which outlines the credit that may be granted towards a Deakin University degree.
Fee information
Estimated tuition fee - full-fee paying place
Fees and charges vary depending on your course, your fee category and the year you started. To find out about the fees and charges that apply to you, visit www.deakin.edu.au/fees.
Scholarship options
A Deakin scholarship could help you pay for your course fees, living costs and study materials. If you've got something special to offer Deakin - or maybe you just need a bit of extra support - we've got a scholarship opportunity for you. Search or browse through our scholarships
Entry pathways
Expand your career options and create pathways into further study.
Career outcomes
Professionals with dual expertise in psychology and marketing are highly valued by any business with something to sell. Better still, advertising and marketing jobs in Australia are set to grow 12.5% by 2023 (Australian Government Department of Employment Projections).
This demand puts you in a strong position to choose from a diverse range of roles and areas including:
advertising
communications manager
consumer advocacy
customer experience officer
customer insights analyst
digital marketing director
market research
media planner
public relations specialist.
Professional recognition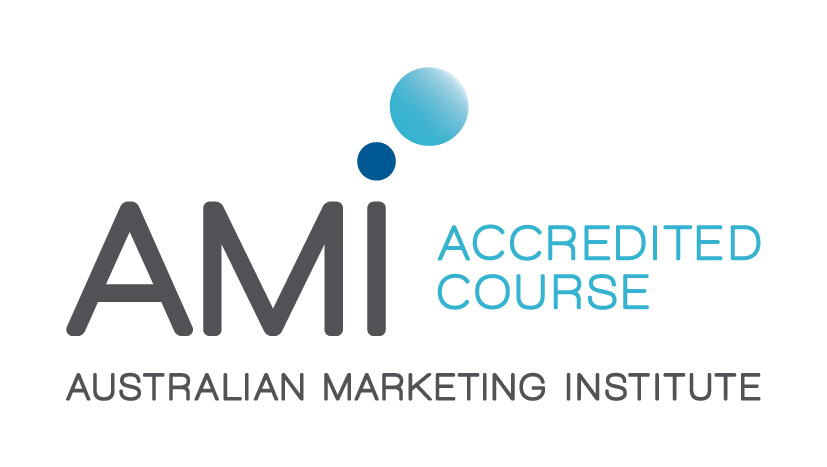 The Bachelor of Marketing (Psychology) is accredited by the Australian Marketing Institute (AMI) and the Australian Psychological Accreditation Council (APAC).
Graduates will be eligible for a one-year credit reduction, needed to become a Certified Practicing Marketer by the AMI.
Completion of the course also provides students with an APAC accredited three-year degree in psychology. This allows students to then undertake additional study in pursuit of professional registration as a practising psychologist through the Psychology Board of Australia (PBA).
Course learning outcomes
Deakin's graduate learning outcomes describe the knowledge and capabilities graduates can demonstrate at the completion of their course. These outcomes mean that regardless of the Deakin course you undertake, you can rest assured your degree will teach you the skills and professional attributes that employers value. They'll set you up to learn and work effectively in the future.
Deakin Graduate Learning Outcomes

Course Learning Outcomes


Discipline Specific knowledge and capabilities

Integrate theoretical knowledge of the disciplines of psychology and marketing in relation to human behaviour; apply a broad and coherent knowledge of psychology and marketing.

Communication

Communicate knowledge and arguments effectively using the most appropriate means utilising clear, discipline appropriate, coherent and well-developed communication skills, including oral, written, and visual communications.

Digital Literacy

Utilise online technologies to interact with others, access research and evaluate empirical evidence; and create, synthesise, and disseminate information in the domain of consumer psychology.

Critical thinking

Identify and critically evaluate information from diverse sources including academic and other; develop arguments, reports, or commentaries based on empirical research; and apply these skills in diverse contexts.

Problem Solving

Identify existing and theoretical problems related to consumer behaviour and psychology; design, plan, and construct solutions to these problems using knowledge of existing consumer psychological practice and empirical research; apply knowledge and skills toward the development of these solutions.

Self-management

Engage in independent learning and personal responsibility while managing resources and timelines; and use a self-reflective lens toward personal and professional development within the practices of marketing and psychology.

Teamwork

Collaborate and communicate effectively in interdisciplinary teams; collaborate and engage with others from a range of backgrounds and in a range of diverse environments.

Global Citizenship

Embody the value of global citizenship by engaging ethically, responsibly, sustainably, and effectively with local and global communities within diverse cultural, social, and regulatory frameworks.
Still haven't found what you are looking for?