Research and writing
Deep intellectual engagement with some of the key issues facing the profession of arms and the broader defence and national security community is crucial. Selected senior leaders have the opportunity to make a significant contribution towards the production of new knowledge on defence and national security issues through Deakin's PhD by Folio program. This deeper level of study is important in developing the ability of strategic leaders to engage intellectually in debates about the present and future of their profession and nation.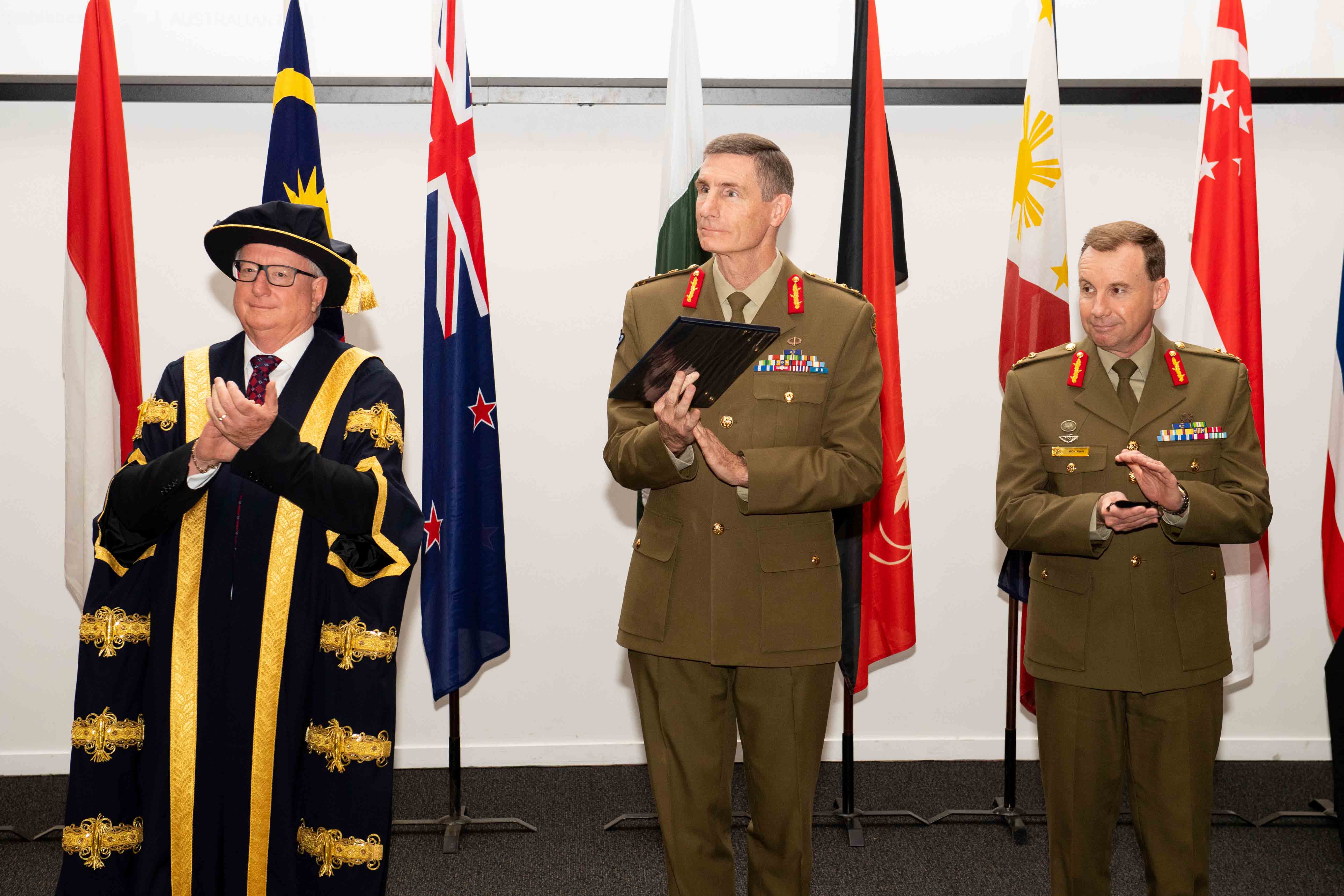 From left: Mr John Stanhope, AM, Chancellor; General Angus Campbell, AO, DSC Chief of the Defence Force and Major General Mick Ryan, AM, Commander Australian Defence College
Future learning technology and professional military education
The Australian War College and Australian Defence College have identified the importance of reaching a broad and geographically dispersed workforce. Deakin is recognised as an industry leader in online learning and will continue to support the Australian War College in the development of new approaches to education for senior defence practitioners.
Contact us
For more information about Deakin's partnership with the Australian War College, please contact the Academic Director, Dr Michael Hatherell at m.hatherell@deakin.edu.au