Career opportunities
Careers in the sport business industry are numerous and increasingly specialised. Career opportunities exist in:
event and facility management
management and marketing of professional sport teams and leagues
developing participation and community engagement in sport and recreation.
*Sport Business International 2015 postgraduate sports course ratings
Undergraduate
Undergraduate (your first degree)
An undergraduate degree is generally completed between two to four years, depending on the pattern of study and any recognition of prior learning you may have. Associate degrees, bachelor and bachelor with honours are all undergraduate degrees.
Postgraduate
Postgraduate (further study)
A postgraduate qualification can be undertaken by students who have already completed an undergraduate degree or possess significant, demonstrable work experience. Postgraduate courses include graduate certificates, graduate diplomas, master's and PhDs, as well as specialist programs for industry professionals.
Non-award
Other/non-award courses
Non-award courses are generally single units of study that don't add up to a university qualification. They're a great way to explore an area of study before committing to a full degree, and can often be used as credit towards a degree course. Short courses and stand-alone study abroad programs also fall under this category.
Lucy Mills on making her mark
Lucy Mills was the first ever female player agent to be accredited by the AFL back in 2005, but since then many other women have followed her lead.
The longest running course in sport management in Australia
There's a reason Deakin's sport management course attracts the greatest talent the nation has to offer: it's the oldest and most prestigious course of its kind in Australia!
Why Deakin?
Deakin's proud to be a leader in sport management education. Our Master of Business (Sport Management) has been ranked in the top 10 in the world, and 5th for graduate salaries*. Underpinning a first-class program are important industry links and valuable partnerships with high-quality organisations such as India's Premier League cricket team the Pune Supergiants.
* Source: Sport Business International 2015 Postgraduate Sports Course Rankings
We're here to support you through your journey at Deakin
If you're dreaming of an exciting and rewarding career in sport management, we'll help get you there.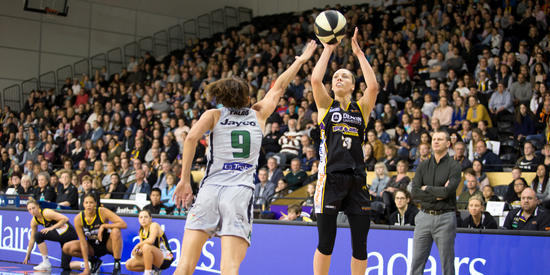 What energises the leading sports management experts?
Learn more about the dedicated teaching staff for Deakin's undergraduate and postgraduate sports management program.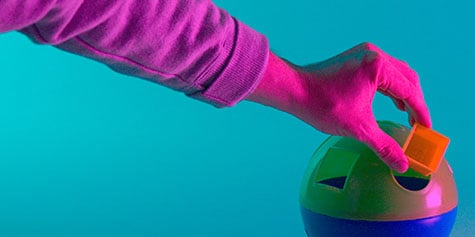 Essential guide to finding your place at uni
Set yourself up for success by following this essential guide to finding your place at uni.
Research with us
As a Deakin sport management student, you'll have opportunities to benefit from and participate in the latest research. You'll also get access to our professional networks and contacts in the sports sector.
Our research partners
Our research partners include:
Australian Football League (AFL)
AFLW
Geelong Cats
Deakin Melbourne Boomers
Netball Australia
Indian Premier League (Rajasthan Royals).
Accreditation
Deakin Business School is accredited by the Association to Advance Collegiate Schools of Business (AACSB). A hallmark of excellence, AACSB accreditation is awarded to business schools that meet strict standards of quality, academic and professional excellence. It is globally known as the longest standing, most recognised form of professional accreditation an institution and its business programs can earn. Only five per cent of business programs worldwide are AACSB accredited and Deakin Business School is one of only three in Victoria.
Our industry connections
Through our extensive alumni network, practicum placement partners, and Industry Advisory Board studying sport management at Deakin gives you access to a wide range of industry connections and partnerships including:
VicSport
Cricket Australia
Tennis Australia
AFL
Netball Australia
Event Management Workforce
Russell Corporation.
Browse other disciplines within sport
Choose an area that you're interested in and learn how Deakin's extensive range of study options and experiences can help turn your dreams into reality.
Browse other disciplines within business
Choose an area that you're interested in and learn how Deakin's extensive range of study options and experiences can help turn your dreams into reality.
Still haven't found what you are looking for?