Premium. Proven. Loved. Study online at Deakin.
Get work-ready
Our IT courses offer an immersive learning experience. Access the latest technology and facilities and pursue industry internships to succeed in your course, and stand out to future employers. The professional experience you gain ensures you'll be well-armed to apply your learning in the workplace and deal with imminent threats and challenges emerging from the digital space.
Undergraduate
Undergraduate (your first degree)
An undergraduate degree is generally completed between two to four years, depending on the pattern of study and any recognition of prior learning you may have. Associate degrees, bachelor and bachelor with honours are all undergraduate degrees.
Postgraduate
Postgraduate (further study)
A postgraduate qualification can be undertaken by students who have already completed an undergraduate degree or possess significant, demonstrable work experience. Postgraduate courses include graduate certificates, graduate diplomas, master's and PhDs, as well as specialist programs for industry professionals.
Research
Higher Degrees by Research (supervised research)
Research degrees are research based master's or PhD programs that focus on a single area of expertise. They provide students the opportunity to carry out highly specialised research under expert supervision.
It was one of the only universities in Victoria that offered a cyber security degree. It also offered the Cisco CCNA certification, which is like gold to future employers.
Michael Monnik
Cyber Security student
Learn more about Michael's experiences
'Deakin nurtures life skills rather than simply teaching content. My friends and I started out as high schooler playing video games to creating start-ups, speaking at conferences, and having head-hunters offer positions at well-known companies. It's definitely rewarding to have people approach you for solutions and opinions as you develop yourself both academically and professionally.
The teaching staff will always give you the time of day to address your individual issues, and will give you the utmost support in completing assessments. Support wise, I've had a few incidents where I couldn't make assignments or exams, and I've been given top priority and care through those times.
I loved the community feeling at Deakin best. The faculty is like family and my time at university was never spent alone – you're always seeing people you know. Deakin fosters this and has plenty support for creating or joining groups, societies, or clubs in your interest or field.'
Career opportunities
By studying cyber security at Deakin you'll gain sound knowledge and understanding of threats and challenges, and the concepts and practices applied in cyber security. You'll also become skilled in identifying, diagnosing, analysing and handling the challenges of:
computer crime and digital forensics
evaluating software for security vulnerabilities
designing and securing operating systems, networks, websites and databases
performing risk assessments
responding to cyber security incidents
integrating security requirements into new developments.
As a graduate you may find employment in one of the following roles:
business analyst
consultant
cryptographer
information security auditor
IT security engineer
law enforcement
project manager
cyber security analyst
cyber security system developer or programmer
cyber security system manager.
Cyber security at Deakin
Study cyber security at Deakin and develop the in-demand skills sought after by a diverse range of industries. Hear from two of our students about their learning experience and why these skills are needed in today's world.
Information technology facilities
Discover Deakin's fully equipped computer labs and spaces, specialised equipment and technologies found in our IT facilities at our Melbourne Burwood Campus.
Get the expertise you need to succeed
Cyber security is a growing issue for individuals and businesses alike. As a cyber security graduate you'll have the skills demanded by a diverse range of industry and government sectors. Our courses are industry-specific, so you study issues important to industry – like implementing security technologies to protect against hackers or developing cyber security solutions.
Industry experience in every IT course
All IT students can undertake an internship, allowing you to apply your learning and gain industry experience that counts towards your degree. You'll also experience the work environment and develop valuable professional networks before you graduate.
Accreditation
Most of our IT courses are accredited by the Australian Computer Society (ACS), ensuring a high quality of education and providing you with international recognition as an ICT industry professional so you stand out to future employers.
Industry cyber security certifications
Students studying cyber security will have the opportunity to complete industry cyber security certifications. This means when a student completes their studies they will have a greater opportunity to gain employment within the cyber security industry.
Centre for Cyber Security Research and Innovation
Deakin's Centre for Centre for Cyber Security Research and Innovation (CSRI) develops innovative technologies and methodologies for securing cyberspace in Australia and beyond. Engaging directly with industry and governments through collaborative research projects, CSRI provides protection from major cyber security threats. CSRI models and informs policy development as well as raising cyber safety awareness levels.
Research with us
The School of Information Technology aims to benefit society by generating new fundamental knowledge, training tomorrow's technology leaders and advancing industry technologies to maintain a competitive edge. Our research develops your skills and, with our expert staff supervising you, you'll be on the right path to a successful career.
We're here to help
If you're dreaming of an exciting and rewarding career in cyber security, we'll help get you there.
How a cyber security career can secure your future
With the demand for cyber security specialists at a record high, there's never been a better time to get started on a cyber security career path.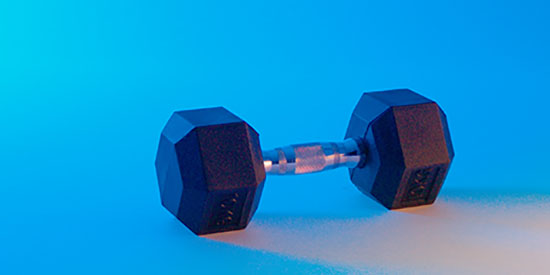 Three steps to managing your uni workload
Set yourself up for success by following these three steps to managing your uni workload.
Industry connections
Close industry partnerships
We recognise the importance of maintaining strong industry links and being closely aligned with the IT industry. IT representatives from leading corporate industries and the government sector guide our curriculum and teaching programs, keeping our courses current and relevant to industry needs, which is key in a sector where change is constant.
Deakin also hosts guest speakers from key industry partners on a regular basis, keeping you abreast of industry trends, as well as providing important networking opportunities.
Beginning of dialog window. It begins with a heading 1 called "Registration Form". Escape will cancel and close the window.
Subscribe
Browse other disciplines within information technology
Choose an area that you're interested in and learn how Deakin's extensive range of study options and experiences can help turn your dreams into reality.
*2019 Student Experience Survey, based on undergraduate students
#ARWU Rankings 2020
^Australian Graduate Recruitment Industry Awards, 2017, 2018, 2019 winner
~According to the Voice Project IT Service Quality Support Benchmark Survey
^^Australian Graduate Survey 2010–2015, Graduate Outcomes Survey 2016–2019 (GOS), Quality Indicators for Learning and Teaching (QILT)