Adapt to an agile way of working
Given the current volatility of almost all industries, organisations have realised they need to transform and adapt to new normals if they want to survive. AgileSHIFT®, developed by global best practice provider AXELOS, helps prepare you and your organisation for transformational change.
Start date

31 May 22

Duration

4–8 weeks

Study mode

Online masterclass

Investment

$1800
Job skills outcome
After completion of the masterclass, you'll be able to apply these skills immediately in your workplace.
Adopt an agile ethos and explain why organisations need to create a culture of enterprise agility in response to a changing context and the new world of work.
Build enterprise agility by talking confidently about how to create and participate in transformational change using the scalable lightweight AgileSHIFT® framework.
Apply the principles and practices of the AgileSHIFT® framework to facilitate change within your organisation.
Co-designed with industry
This industry-led stackable short course is co-designed with Yellowhouse. Together, we've designed a course where you'll gain skills that you can apply immediately in your workplace.
Meet the expert
Brian Phillips MPM (UTS), BA, PMP, is CEO, trainer and consultant at Yellowhouse. Brian has over 30 years' of project, program, portfolio and agile experience consulting to the public, private and university sectors. Brian specialises in strategic change consulting. He was the first AgileSHIFT facilitator, assisting in the official textbook design.
Meet the organisation
Yellowhouse provides specialised training and consulting in strategic change, portfolio, program and project management. AgileSHIFT® is a registered AXELOS certification and Yellowhouse is an accredited AXELOS training organisation.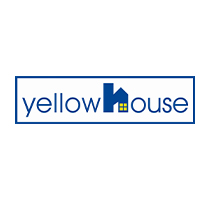 Reshaping university education
An innovative learning structure delivered by a leading university. With more than 40 years' experience in distance and online education, we're proud to be adding this unique study format to our repertoire and providing more choice for your learning experience.
Course overview
How you'll learn
Over 4 weeks you'll attend four 3-hour online masterclasses. Learn directly with industry experts in small groups to build your own expertise and incorporate relevant industry knowledge and skills in your context. You are required to attend all online masterclasses.
What you'll learn
This online masterclass introduces the principles of enterprise agility in the context of strategy, disruption and innovation using real-life case studies and exercises. It provides a framework for introducing agile methodologies, and a structure for facilitating organisational change.
How you're assessed
Your formal assessment will be a 60-minute, closed-book examination that consists of 33 multiple choice questions, with a 60% pass mark (20/33).
The exam must be taken within 4 weeks of the online masterclass; you may only take the exam once. The exam is on PeopleCert, the global examination institute for AXELOS exams. Your successful results and AgileSHIFT® certificate are accessible via this platform.
Entry requirements
To be successful we recommend you are proficient in English and have a minimum of an undergraduate degree in a related field or significant work experience.
Course dates and times
31 May 2022 (6-9pm)
7 June 2022 (6-9pm)
14 June 2022 (6-9pm)
21 June 2022 (6-9pm)
Stackable or standalone short course
Complete one stackable short course as a standalone credential or stack multiple related short courses and build towards a full postgraduate degree at Deakin.
Foundations of Innovation

Stackable short course

This short course helps you to identify challenges and apply frameworks to understand and foster innovation.

Innovation and Ideation

Stackable short course

This short course enables you to evaluate and select approaches to ideation and innovation in your organisation.

Change Tools

Stackable short course

This short course builds your knowledge, practical skills and use of tools to manage or lead workplace change

Graduate Certificate of Business Administration

Postgraduate degree*

Covering topics relating to organisational management, learn you how to be a more effective business leader and expand your career options.

Master of Business Administration

Postgraduate degree*

Deakin's MBA reflects the trends and challenges of modern business. Develop key management and leadership skills and flexibility allows you to tailor the MBA to your career needs.
It takes five minutes to register your details and sign up for a short course. Enrol today and get the skills you need to take your career further, faster.
Contact us
Talk to us
We're here to help. Our friendly advisers are available to speak to you one-on-one.
Call now
Call now
Chat online
Need more information right now? Chat with one of our expert study advisers online.
Ask a question
If you have a question about this course, submit your details and we'll be in touch.
Footnotes
*Subject to successful completion of the short course and meeting Deakin's award course admission and selection requirements, including English language proficiency requirements.
A maximum of four stackable short courses can be used as credit (2 credit points) towards a Master of Business Administration; and two stackable short courses can be used as credit (1 credit point) towards a Graduate Certificate of Business Administration.