There's an emphasis on teaching, on engaging students and trying to train them for the future. It's an explicit agenda here at Deakin, and you can see that in staff being promoted for their excellence in teaching.
school of life and environmental sciences
Why Deakin?
Study at the university tackling the solutions to tomorrow's problems today. With world-class facilities, cutting-edge technologies and a focus towards the future, Deakin will take you to new personal and professional heights.
We'll help you every step of the way

Our support services are second to none. From study support and career planning, to counselling and childcare – we aim to ensure your success no matter your situation.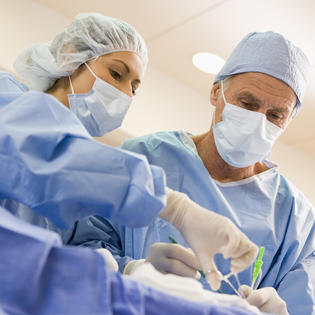 Learn from the best

Graduate job-ready with tangible experience and real connections. Our accredited courses are taught by industry professionals and our learning partners are some of Australia's largest, most successful companies, including Telstra, Deloitte, IBM and many more.
Alumni postgraduate bursary
Deakin Alumni and immediate family members are eligible to receive a 15% reduction per unit on their enrolment fees on any postgraduate award course (excluding students enrolled in a Commonwealth supported place (CSP)) at Deakin.
Study at our Cloud Campus
When you study online with Deakin, you're taught the same course by the same award-winning academics as on-campus students. The difference? You gain the ultimate flexibility to study whenever and wherever you are.
Still haven't found what you are looking for?