International Student CONNECT
Starting university is an exciting time but it can feel a little overwhelming at first. This program is designed to support you as you settle into life in Australia and commence your studies at Deakin.
It's a great opportunity to meet new friends and learn more about Deakin through casual events and fun activities.
About the program
The 2023 CONNECT program includes:
An International student health check, you'll receive a free Study Melbourne pack with every check
free social events, including a campus connection program
dedicated Deakin come and try sport sessions
a range of health and wellbeing workshops
regular updates in the student newsletter.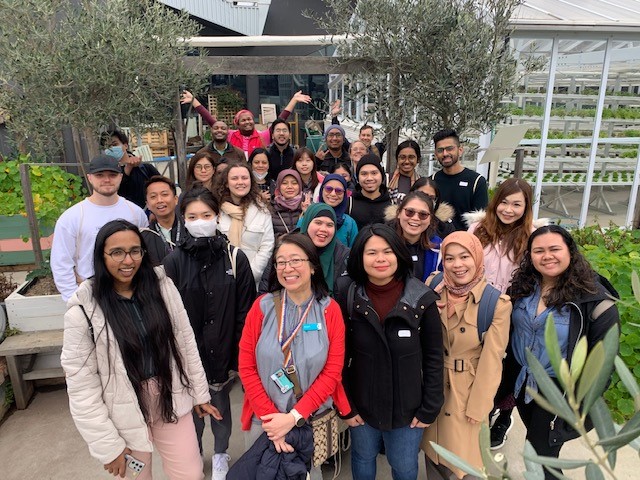 As part of the 2023 CONNECT program, commencing students will also receive personalised opportunities each trimester to develop supportive social networks and learn more about Australian culture via our 'Friday Friends' and 'Campus and Beyond' programs.
Friday Friends
A series of casual, one-hour social gatherings held every Friday for the first four weeks of each trimester. Led by a student leader, you'll meet new friends and learn how to seek help at Deakin as you begin your studies.
Campus and Beyond
Will be offered during Weeks 6 and 9 each trimester, after the conclusion of the Friday Friends program. This program is for those of you who arrive late and/or would like further opportunities to connect with your peers and the Deakin community.
Why join in?
Participation is free.
You can choose the activities you want to participate in.
It's a great opportunity to sharpen your English language skills.
You'll learn more about the Australian lifestyle and culture.
You'll make new friends at your campus.
You'll learn more about where to seek specific help at Deakin.
You'll begin to develop social networks both at Deakin and in your wider community.
Join us for the 2023 International Connect welcome session on your campus.

This program has been made possible by funding from the Victorian Government through the Study Melbourne International Education Resilience Fund.