Academic Integrity
Demonstrating academic integrity is about producing and submitting assessments in an honest and fair way, acting and communicating ethically, and showing respect for the work of others.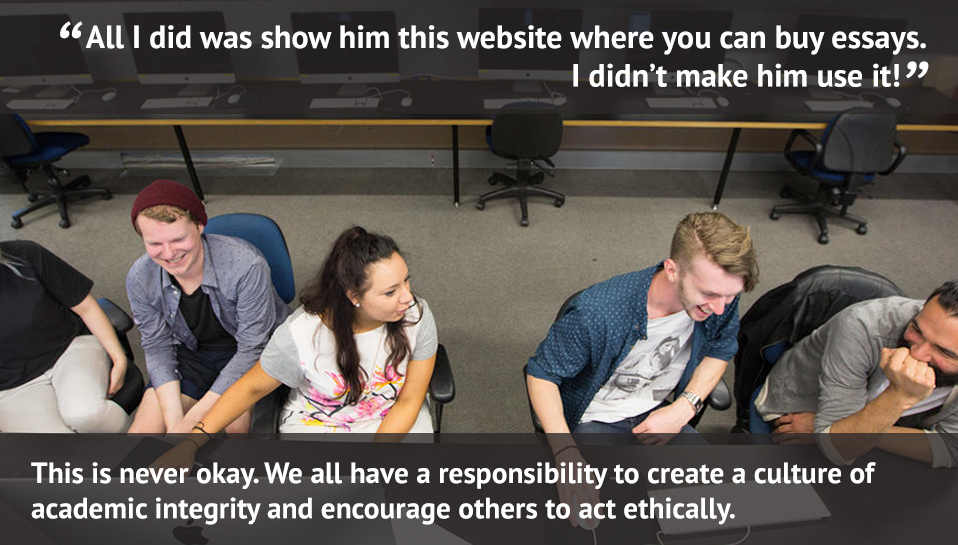 Deakin expects its staff and students to understand and demonstrate the values of 'honesty, trust, fairness, respect and responsibility', that is, to act with academic integrity. But what does that mean exactly? It means that you must:
Submit your own work, sit your own tests, and do your own examinations.
Individual assessments are for individual students only. Group work assessments are for that group of students only. And never pay someone to do an assessment!
Acknowledge other people's work that you have used in your assessments and other tasks.
Any words, ideas, research findings, theories, images, data, graphs, designs or other works that are not yours need to be referenced.
Carefully follow instructions for all assessment tasks.
It is your responsibility to find out what the rules are around your exams and other assessments.
Provide accurate and truthful documentation to the University.
For example, provide accurate and truthful medical certificates for special consideration.
Encourage other students to act with academic integrity.
We all have a responsibility to support each other in being our best!
What do I need to do to act with academic integrity?
How do I develop strategies that support acting with integrity?
What can happen if I don't act with academic integrity?
Last updated: Page custodian: Student Services