ArtsEd Peer Mentoring Program
T2 2022 REGISTRATIONS NOW CLOSED. EXPRESS YOUR INTEREST FOR FUTURE TRIMESTERS!
The Peer Mentoring Program connects first year ArtsEd students to students who have progressed further in their degree and are able to share their insights they have learnt along the way. The five-week program facilitates social connections and guidance in accessing academic support and networks to help you feel connected and achieve success in your time at Deakin.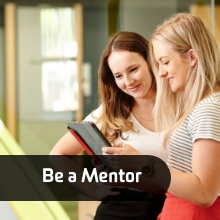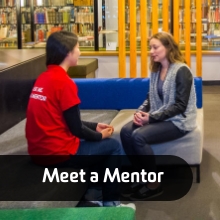 I want to get guidance and advice on navigating Uni life…
I want insider tips to succeed at Uni…
I want to meet people and make friends…
I want to build my confidence and awareness…
I want to support new students with their uni experience…
I want build leadership abilities and transferrable skills…
I want to cultivate and develop relationships...
I want to increase my confidence…
I want to access a quick one-off mentor support…
I am not really a new student, but need some advice…
I want to ask just a couple of things…
I missed out on the program for this trimester…
Your ArtsEd Mentor will be experienced student from the Faculty of Arts and Education who genuinely cares about your success. They will be able to share their knowledge, answer your university-related queries as well as provide you guidance on where to access and how to use Deakin's resources and services so that your first trimester or first year at Deakin is less stressful and more enjoyable.
---
Registrations for T2 2022 have closed. You can still complete an EOI form for later trimesters.
You, as an ArtsEd Mentor are an experienced student from the Faculty of Arts and Education who is willing to guide new students as they transition into university life.
You are committed to the development of not just your mentee/s, but also yourself, and are eager to listen, share, refer, broaden both your perspectives and network, and make an impact.
---
Registrations for T2 2022 have closed. You can still complete an EOI form for later trimesters.
Your ArtsEd Mentors are accessible to you outside of the ArtsEd Peer Mentoring Program duration, regardless of whether you are a new or current student.
You can book one-off meeting with an ArtsEd Mentor to get advice, navigate challenges, referral to services or ask a quick question. Consider participating in the program if you would like to see a Mentor more than once.
---
Spots for T2 2022 are NOW OPEN. Book a 15 min meeting with an ArtsEd Mentor.
As a Deakin student, you have access to different mentoing programs and opportunities to develop your work-ready skills, while making a difference for new students at Deakin and contributing back to the student community.
Likewise, if you are a new student, you get to learn new skills and take on university life in a fun, supportive environment that builds communities and fosters positive engagement.
You can view all mentoring programs available currently at the Students Helping Students Hub.
Yes. Clubs, Associations, and Society engagement is a valuable extra-curricular experience to list on resume when you are seeking internships or graduate roles, it's a great way to get involved, make like-minded friends, and contribute to the student community.
Clubs and Societies are entirely student-led, and each club hosts several events and social functions, fundraisers, and get-togethers each trimester. Here are a couple of discipline specific Clubs and Societies in the Faculty of Arts & Education, however you can find the full list of clubs at DUSA, or even start your own!
Full list of Clubs and Societies – Deakin University Student Association (DUSA)
Featured Faculty of Arts & Education Clubs & Societies:
Burwood Student Theatre Company
Anime & Gaming Club
Deakin Anime ClubDeakin Cheer and Dance Club
Deakin Dance Club
Deakin Education and Teaching Society
Deakin International Affairs Society
Deakin Networking and Entrepreneurship Club
Deakin Philosophical Society
Deakin Study Abroad Club
Deakin TV
Deakin Visual Art Society
Deakin Writers Club
Physical Education Student Society
Student Theatre and Arts Troupe
Last updated: Page custodian: Faculty of Arts & Education