Mentor program
Our experienced Student Mentors provide valuable insight and resources to help you succeed in your study. Regardless of how confident you feel socially and academically, there is so much value in being part of our Student Peer Mentor Program.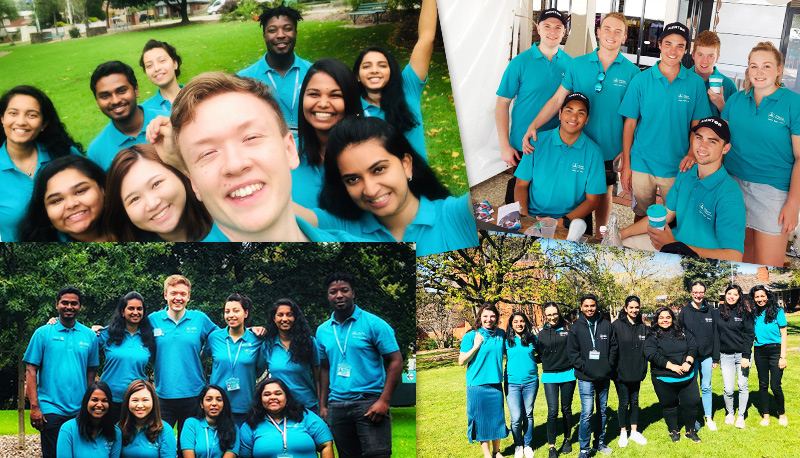 Our Student Peer Mentor Program includes The Successful Mind in Study, Work and Life student guide, developed by Professor Michael E. Bernard. While you learn from your Mentor how to navigate your Deakin journey, you will also learn to develop strategies to empower yourself for success such as Growth Mindset, Goal Setting, Time Management, Resilience and more.
You will meet with your Mentor along with a small group of students weekly to talk candidly about the do's and don'ts of Uni life. You will have the opportunity to attend larger workshops and group discussions and there are social events as well.
Apply to become a Mentor for T3 2021!
We're looking for B+L students who want to be Mentors in Trimester 3 2021.
Whether you've been a mentee in our 5-week program or just want to get involved with helping other students, please apply! Applications are open now via the link below and close on Sunday 12 September.
The application form has information about the program and expectations of Mentors - it's a great thing to do, so sign up today! When you apply, we'll contact you in the next few weeks with details of an interview and future training if you're accepted into the program.
Apply to become a T3 2021 Mentor here.
Be inspired! Mentors care and are invested in your success. You can create lasting social connections that continue even after you graduate, so it's time to maximise your potential.
ONLINE DROP-IN STATION FOR ALL B+L STUDENTS!
Business and Law students at any stage of their course can contact our Online Drop-in Station via email, phone or our Microsoft Teams site.
Email: bl-mentor@deakin.edu.au
Phone: +61 3 924 68476
Mentor Drop-in Station MS Teams Site
Events and News, including Drop-in Station opening hours*
*To access Microsoft Teams, you might be prompted with Microsoft's Sign On screen. Enter your Deakin Email Address, then click Next.

At the Deakin Single Sign On panel, enter your Deakin username and password.
T2 events will be updated soon.
More information about these events will be posted on our MS Team site*
Facebook
Instagram

Blog
---
Calendar
We run our 5 Week Student Peer Mentor Program at the start of each trimester which involves a range of group catch ups, social activities and study support. Social activities and dedicated support for students is available throughout each trimester via our Online Drop In Station.
Contact our Online Drop In Station for more details at bl-mentor@deakin.edu.au
Last updated: Page custodian: Faculty of Business & Law