Why do Honours in Health
The Honours year builds on the foundation of study in content and research methods provided by the three year undergraduate degree in Public Health and Health Promotion or Health Sciences.
For prospective employers, Honours graduates have an edge on their CV by demonstrating high levels of achievement, critical reading and information retrieval skills, and critical thinking and project management skills.
For critical thinkers, the Honours program provides a pathway to the highly selective research candidature for higher degrees such as Masters and PhD. Previous Honours students have continued to complete PhD studies and acquired academic careers as researchers, lecturers and public health leaders in Australia and internationally.
---
Student Profile - Nino Rogers
Nino majored in Health Promotion and Family Society and Health in her Bachelor of Health Sciences degree. Her Honours project drew on the knowledge gained in these majors and other elective units. Her project, 'The Actual Fundamental Movement Skills and Physical Self-Perception among Pre-Adolescent Girls' was awarded the School of Health and Social Development Research and Graduate Studies Prize for the best Honours project in 2016.
"Since the completion of my honours year, I have worked as a research assistant at Deakin for both the School of Education and the Institute of Physical Activity and Nutrition. I am now doing a PhD within the School of Psychology."
"One of the highlights has been presenting a poster of my honours project in San Diego at the North American Society Psychology of Sport and Physical Activity Conference."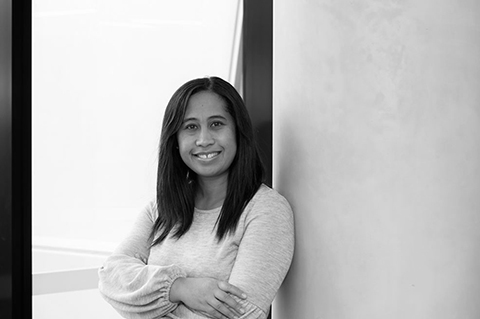 ---
Other student experiences
The Honours student experience can include practical, hands-on learning with sporting clubs, schools, community and social enterprise organisations to name a few. Some of our former Honours students have shared their experiences.
---
Themes
A number of themes cut across the research endeavours within the School of Health and Social Development. There is a focus on social diversity and improving the health of marginalised/excluded groups, and a commitment to outcome-oriented research. Research in the School focuses on:
gambling
gender, family, reproductive and sexual health
health, diversity and social inclusion
health economics
health literacy
obesity prevention, healthy food environments and food policy
physical activity, motor skill competence and self-perception
professional practice and higher education in public health, health promotion, social work, occupational science and therapy
refugee health
sustainability, environments, communities, nature and health
violence and abuse: prevention and intervention
---
Skills gained studying Honours
Develop higher level skills in information retrieval and the critical analysis of published material
Develop conceptual frameworks and methodological procedures for the collection, analysis and interpretation of data
Become familiar with significant ethical and professional issues
Produce a thesis which demonstrates evidence of research ability and written communication skills
---
Project proposals
Information about the Honours Project Proposals offered in 2020, and an overview of the July 2019 information session can be downloaded below.
Honours Project Proposals for 2020
Honours Information Session Presentation for 2020 - including information about how to apply
---
What is involved?
As an Honours candidate, you will complete the equivalent of eight credit points over one year of full-time study or two years of part-time study.
You will undertake an independent research project/thesis worth four credit points conducted under the supervision of two supervisors, at least one of whom will be a School of Health and Social Development staff member; a two-credit points unit in research methods; and a two credit points unit in developing research skills in health sciences.
Applications for Honours close 30 November of the year before students are due to commence.
Last updated: Page custodian: Faculty of Health