Industry mentoring
Deakin University has partnered with Industry Mentoring Network in STEM (IMNIS) to provide our higher degree by research students with an opportunity to participate in a 12 month mentoring program.
Industry Mentoring Network in STEM (IMNIS) Engage Program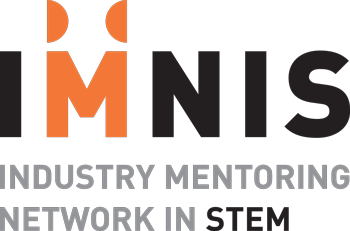 IMNIS Engage is a national industry-led mentoring program that partners PhD students in STEM with an influential, high-profile industry leader. Commencing in July each year, students and mentors meet one-on-one for an hour each month for 12 months. The program is designed to prepare students for a career in the industry within the STEM ecosystem. Participating students will be invited to an array of industry-led career-focused events held by IMNIS to learn more about industry and network with industry professionals. Please visit the IMNIS website for more information.
This program is facilitated and fully funded by the Graduate Research Academy (GRA) as part of the PhD Xtra program. PhD students who are interested in a career in industry are encouraged to apply!
Program Success
In 2018 and 2019 IMNIS surveyed all participants (mentees and mentors) at the completion of the programs to provide feedback on their match. The response was incredibly positive and highlighted how successful the program is in matching students with highly engaged and committed mentors who are invested in building the relationship to assist in student professional development.
91% of mentees agree their match was of good quality
91% of mentees agree their mentor was engaged and committed through the program
Meet some of our previous Deakin mentees:
Eligibility and rules
To participate in the program students must:
be currently enrolled in a PhD degree onshore at Deakin University
have successfully completed confirmation of candidature by the program commencement date (1st of July each year)
be between 12 months to 2 years of consumed load at the program commencement date (1st of July each year)
can commit to the entire 12-month program and remain an enrolled student for the full duration
record participation in your Individual Learning Plan
How to apply
In the first half of each year, the GRA contacts all eligible students to attend an upcoming information session. An expression of interest form is provided to all session attendees and interested students for completion and submission to the GRA. The GRA conducts a selection process and submits successful students to IMNIS to match with mentors for a 1st July commencement - see steps below:
Internal information session.
Expression of interest open and applicants shortlisted by the GRA.
Applicants selected.
Successful applicants are matched by IMNIS to mentors.
The program officially commences in July.
Information session details will be posted once confirmed. Please continue to check this page for updates or contact phdxtra@deakin.edu.au to register your interest.