Multifaith chaplains
Our multifaith chaplains are an important link between the wisdom and guidance offered by all religions and the diversity of beliefs.
Our chaplains are fully accredited by the Council for Chaplains in Tertiary Institutions in Victoria and are members of the Tertiary Campus Ministry Association (Australia).
Our chaplains by location
Burwood Campus
Building LC. Elgar Road Room LC1.030

Rabbi Bochi Broh
I'm the Jewish Chaplain on campus. I have spent the past 10 years travelling the world as a Rabbi, helping serve different communities in countries such as Nigeria, Serbia, Israel, Italy, Canada, US and China to name just a few. Life is short and precious, and it's my mission to bring out the best within each individual, helping people to focus on the good. 'Think good and it will be good!' Feel free to contact me whenever and wherever so together we can help make this place a world G-d would be proud to call His home.
0407 535 040
bochi.broh@deakin.edu.au
Contact me for an appointment.
I'm Deakin's imam (Muslim) chaplain and I'm based at Burwood Campus. I'm also the Senior Imam at the West Heidelberg Mosque and a chaplain at RMIT. I've got a background in science and industrial chemistry and have worked in both secondary and tertiary institutions for over 20 years. I'm married with 4 children and 9 grandchildren.
I am available on a Thursday.
I'm an Evangelical chaplain at Burwood Campus. I became a Christian when I was in first year Uni so, I understand the student journey. I was a visiting chaplain in Western Australia in 2018. I was born in mainland China and can speak Cantonese, Mandarin and English. I love listening to your stories – both study and work, so feel free to contact me via email or phone for an appointment.
I am available on Tuesdays.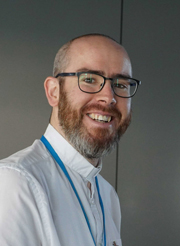 I'm the Catholic chaplain at Deakin's Burwood Campus, and also the Assistant Priest at St Benedict's Catholic Community just down the road. Studying at university is a challenging yet exciting undertaking, and I'm here to support students to grow through these challenges and find what they are looking for. I'm available for all students with questions about life, spirituality or study. Please contact me if you would like to have a chat.
0448 133 028
cameron.smith@deakin.edu.au
I'm available on Wednesdays. Contact me for an appointment.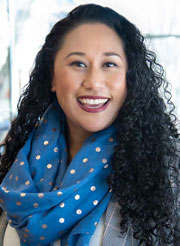 I am the Seventh-day Adventist Chaplain at Burwood. I am driven by justice advocacy work, community connectedness, authentic living, building leaders, and passionately yearn to see the person of Jesus truly honoured in the way we live and love each other. It's an honour and a privilege to be part of the chaplaincy team as uni can be overwhelming. I offer an opportunity to provide support and to walk alongside students and staff alike.
0477 407 890
I am available on a Wednesday.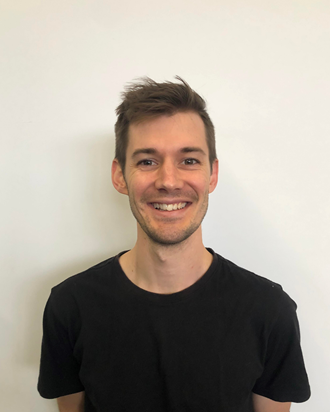 I'm an Anglican minister serving at St Thomas' Anglican church, close to Deakin Burwood. My passion is to encourage people to ask the bigger questions of life while at university; there is no better time for working out not only what you will do with your life, but why you go where you go, and how you become who you want to be. Come chat about what matters to you or take up the chance to learn about other ways of life.
0450 638 890
joshua.millard@deakin.edu.au
I am available Mondays and on Tuesday afternoon. Contact me for an appointment.
Geelong campuses
Room D 2.142 – Geelong Waterfront Campus
Room JB 2.109 – Geelong Waurn Ponds Campus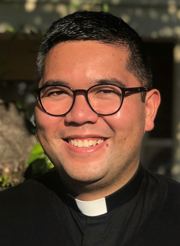 I'm the Catholic chaplain at the Geelong campuses and also the Parish Priest at Corio and Lara. Born in the Philippines, I grew up in Melbourne and completed studies in nursing before becoming a priest. For Catholics looking for spiritual or sacramental support, or anyone simply happy to have a chat, please don't hesitate to get in touch. I'm very happy to help in whatever way I can.
0433 375 960
daryl.montecillo@deakin.edu.au
I'm available on Thursdays. Contact me for an appointment.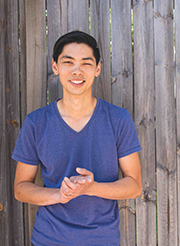 My name is David Luis and I'm a Christian chaplain. I am passionate about supporting people spiritually, emotionally, and physically, in whatever life stage and/or belief in God throughout their university career. My approach in supporting people through conversation, prayer, reading the bible and listening has been fruitful in helping people learn about themselves and linking people to other support services and people if needed. If you'd like to chat, please contact me and we can catch up!
0401 862 909
d.luis@deakin.edu.au
Contact me for an appointment.
Warrnambool Campus
Room F1.03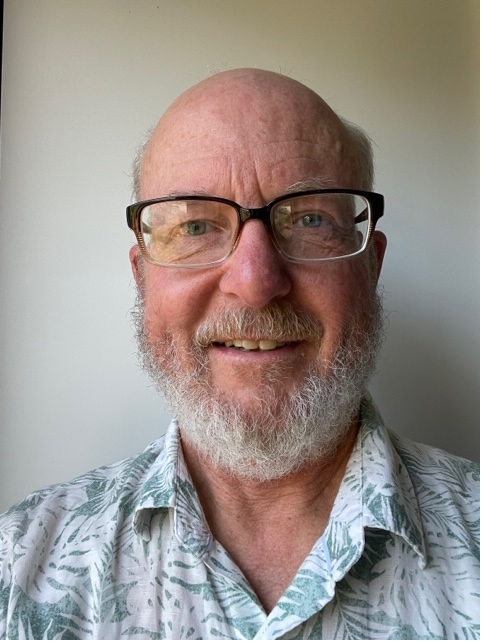 I'm the sole chaplain at the Warrnambool Campus and am also an Associate Pastor at the local Warrnambool and District Baptist Church. I'm married, since 1974, and have 3 married children and 7 grandchildren (so far). I'm a retired professional electrical engineer. I'm here to help you, please get in contact with me about any issue or concern you may have.
0402 074 645
geoff.russell@deakin.edu.au
Contact me for an appointment.