Beta Alpha Psi Society
Beta Alpha Psi Society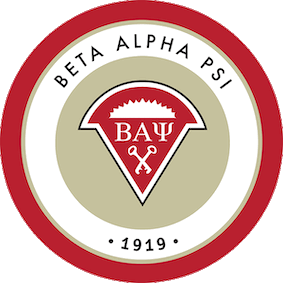 Beta Alpha Psi is a prestigious international honour society for accounting, finance, and information systems students.
Founded in the USA in 1919, Beta Alpha Psi currently boasts over 300 chapters and 30,000 members worldwide.
Beta Alpha Psi aims to inspire and support excellence by:
recognising outstanding academic and professional achievements
promoting the professional study and practice of accounting, finance and information systems
providing opportunities for personal development of technical and professional skills
encouraging a lifelong sense of ethical, social and public responsibilities
developing lifelong relationships with members, faculties and practicing professionals.
The society is run by students with continued support from Deakin Business School.
How to join
Membership is exclusive and will only be offered to eligible students. To be eligible you must:
be majoring in accounting, finance or information systems
have completed at least one non-core unit in accounting, finance or information systems
have a distinction average of 70 or above.
For more information on joining Beta Alpha Psi Deakin, please email bl-bap@deakin.edu.au. Applications should be in the form of a 150-word expression of interest covering why you wish to join the society.
Visit our blog
For the latest information and updates, visit our Beta Alpha Psi blog.