a+b Studio
The a+b studio is a 1050 square metre open plan teaching space that provides students with the flexibility required to work on their creative projects.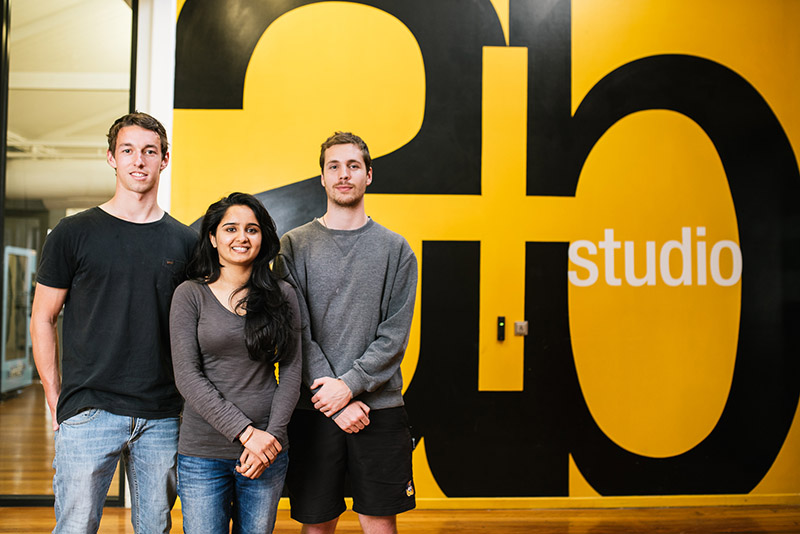 Conditions of use
The following conditions need to be followed when using the studio.
No power tools.
No concrete or plaster.
Knives must have a retractable blade.
No spray painting.
Glue must be either water based, loctite or mercury (mercury glue can be purchased from the workshop or your local hobby store).
No cutting on tables without a cutting board.
No sleeping on Deakin premises.
No supporting of unauthorised access to others.
Respectful and collegial behaviour at all times.
No standing on chairs or tables.
No climbing of fixtures.
Studio access
The studio is open between 8am–5pm Monday to Friday and 9am–5pm Saturday and Sunday. Access is provided to students who are enrolled and have completed the safety induction unit.