Victorian Comprehensive Cancer Centre Alliance
Deakin University has partnered with the Victorian Comprehensive Cancer Centre (VCCC) alliance to provide our higher degree by research students with an opportunity to participate in a 40-week paid SKILLED clinical trial internship program.
SKILLED clinical trial internships study coordinator program
VCCC alliance facilitates the SKILLED clinical trial internships program aimed at preparing domestic PhD students for a career in clinical trials. Through our partnership, selected eligible Deakin students are provided the opportunity to participate in the SKILLED clinical trial internship program as a study coordinator.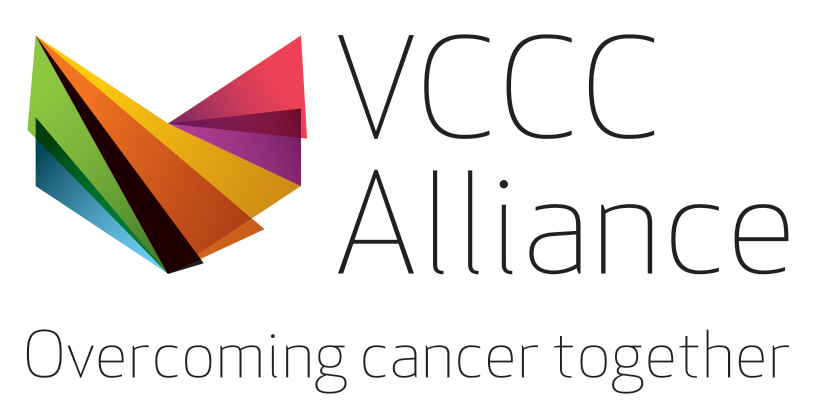 This 40-week paid ($3,000 per month) internship program commences in February each year with an intensive two-week orientation at Peter McCallum Cancer Centre in Melbourne. The following 32 weeks are full-time on-site within a Victorian hospital (host site). Each intern undertakes a competency-based training program that includes dedicated resources to upskill in all aspects of clinical trials medicine.
Further to this training, each intern conducts a site improvement project where, with the support of their host site supervisor, they identify an area for improvement within their host site.
Lisa Bell, Deakin University, who undertook the 2021 program at Ballarat Health shares her experience and what inspired her to join the program.
Hear from program and Deakin alumni Jasmine Mikovic who undertook the program in 2020 and received employment at Ballarat Health.
Program success
100% of Deakin students received employment as a result of the program.
100% of Deakin students gained the skills needed to enter a career in industry.
100% of Deakin students developed new professional networks.
Eligibility and rules
To participate in the program students must:
Be currently enrolled in a PhD degree as a domestic student at Deakin University.
Submit their thesis for examination before February of the program commencement year.
Be able to commit to the entire 40-week program and remain an enrolled student for the full duration - this means students cannot submit the minor amendments/library copy of their thesis until the internship is complete.
Record participation in their Individual Learning Plan under the 'Career Pathway Placement' component.
How to apply
The Graduate Research Academy (GRA) opens applications for the program in August each year for commencement in February the following year. An application form will be provided to all eligible students to complete and submit with their CV and cover letter. Please see the outline of the program application process below:
August: Internal information session.
August/September: Applications open and applicants shortlisted by the GRA.
September/October: VCCC alliance hold interviews and select candidates.
November: Successful students meet with their host sites.
February: The program officially commences.
Let us know if you want to be contacted for the upcoming program!
Support
Participation in the VCCC internship program is a competitive process and only successful candidates will be selected to undertake the internships. We encourage all students to utilise the resources of DeakinTALENT before they apply to ensure top quality applications are submitted providing the greatest chance at success.
The VCCC SKILLED program is supported by MTPConnect's researcher exchange and development within industry initiative funded by the Medical Research Future Fund (MRFF).
Before you apply
DeakinTALENT is dedicated to advising Deakin students and alumni about exploring career opportunities, such as placements. Browse their CV and cover letter resources or contact an advisor to receive one-on-one coaching.
Visit DeakinTALENT
The VCCC SKILLED program is supported by MTPConnect's researcher exchange and development within industry initiative funded by the Medical Research Future Fund (MRFF).