Students Helping Students awards
Recognising the outstanding SHS contributions to Deakin student's success.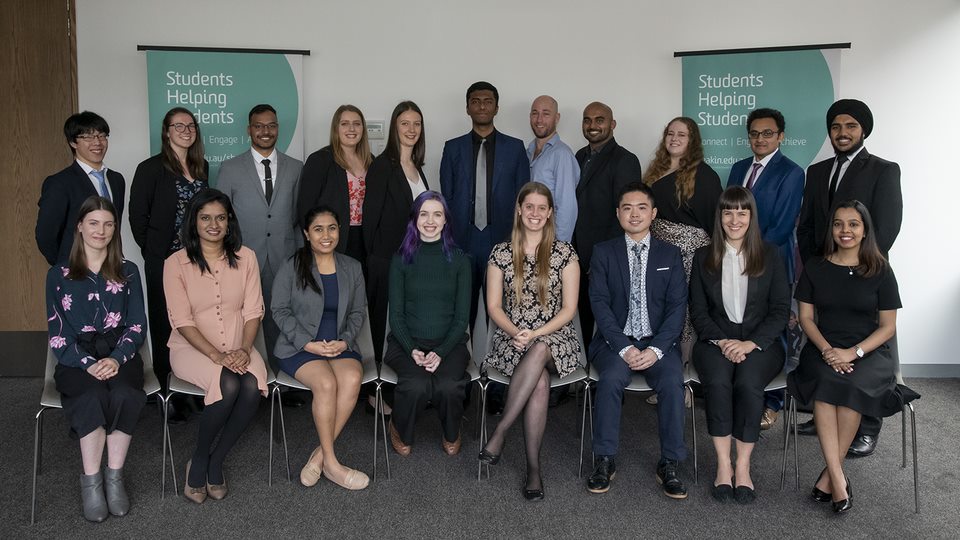 Because of the community of diverse mentors across Deakin, from the very start of my journey in Australia I have felt fully embraced and included within a supportive and engaging learning environment - Students Helping Students.

Olive Wang, 2018 Students Helping Students Awards Winner
Students Helping Students (SHS) programs across the University play a crucial role in helping students to become more successful and engaged in academic, social and practical ways.
The SHS awards are a means to formally recognise mentors for their achievements and for their contributions to the University. The SHS awards are also a learning experience in themselves and encourage reflection by mentors on the capabilities they have developed as a result of their mentoring. Furthermore, the awards help both students and staff develop an increased understanding of what learning is all about. After all, learning happens everywhere.
For information about the 2023 SHS awards you will need access to the Student Mentor Development site. If you do not have access to this site, please contact your SHS Program Coordinator.