Speakers
Mr. Josh Allen
Registered Nurse with critical care qualifications, PhD candidate, and Lecturer in Nursing in the School of Nursing and Midwifery at Deakin University
Josh is passionate about facilitating learning to empower students to develop the skills, knowledge and professional attributes required to provide high quality patient care in an increasingly complex healthcare environment. Active learning strategies are a critical part of this approach to teaching and learning. As an academic, Josh has chaired and taught into units in both undergraduate and postgraduate nursing degrees.
In his PhD, Josh is exploring the impact of patient characteristics and system factors on clinical deterioration in acute healthcare patients.
Ms. Brooke Cotton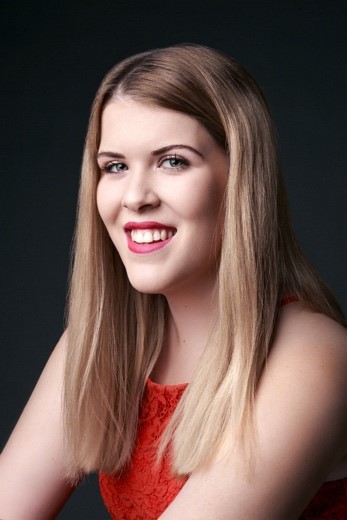 Career Pathways Officer
Brooke works within the Graduate Research Academy, specifically looking after internships within the PhD Xtra program. Her role is to provide students and industry with support in facilitating research collaborations through internships. As part of this role, she works closely alongside APR Intern to provide Deakin HDR students with support during their internship process.
Professor Judy Currey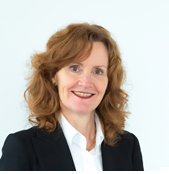 Professor of Nursing and Director of Active Learning at Deakin University

Professor Currey leads a research program that focuses on active learning, particularly team-based learning, to educate postgraduate critical care nursing students skilled in clinical risk management; and nurses' clinical risk management decisions. As Director of Active Learning, Judy successfully transforms academic practice, leads curriculum renewal and transforms learning spaces across the university to ensure student learning experiences are evidence-based, active and collaborative. Judy is a Principal Fellow of Advance HE, an internationally Accredited Consultant-Trainer in Team-Based Learning; and holds numerous university and national teaching awards for innovative curriculum design, active learning and outstanding contributions to student learning.
Associate Professor Gery Karantzas
Associate Professor, School of Psychology and Director of the Science of Adult Relationships (SoAR) Laboratory

Gery Karantzas is one of Australia's leading relationship scientists and has authored over 90 publications. He has been awarded over $5 million for his research from the Australian Research Council, the National Medical Health and Research Council and beyondblue. Gery writes for the Conversation and Psychology Today, and his articles have approximately 2 million reads and he is regularly contacted by the media to discuss all matters on relationships. He is also the founder of relationshipscienceonline.com, a website that curates and delivers the science of relationships to target the needs of relationship counsellors and the general public.
Dr. Katherine Livingstone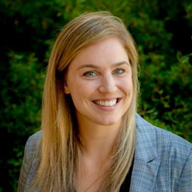 NHMRC Emerging Leadership Fellow and Senior Research Fellow in the Institute for Physical Activity and Nutrition (IPAN)

Dr. Livingstone is joint Domain Coordinator for IPAN's Food, Nutrition and Health research domain and Chair of the School of Exercise and Nutrition Sciences' Social Media Committee. Since completing her PhD in the UK in 2013, Katherine has established a research program in dietary patterns and personalised nutrition. She has secured three competitive fellowships and has over 60 publications. Katherine recently commenced a 5-year NHMRC Investigator Grant, which will extend her research program to design tailored approaches to improve dietary patterns in young adults.
Dr. Mathew Ling
Professor Dineli Mather
Pro Vice-Chancellor (Graduate Employment) at Deakin University
Professor Mather is responsible for Deakin's graduate employment strategy and leads the Graduate Employment Division and DeakinTALENT operations. Prior to taking on this role, Dineli has held a number of senior management roles at Deakin including as Deputy Dean of the Faculty of Business and Law, Head of the School of Information Systems & Business Analytics and Director of Work Integrated Learning. Dineli is a strong advocate of partnerships between universities and employers as a strategy to develop highly employable graduates. She has a strong track record in industry engagement and has developed a number of impactful collaborative academic programs and work-integrated learning partnerships with government, business and industry. As PVC(Graduate Employment) Dineli led the transformation of the Deakin Careers Service to create DeakinTALENT. DeakinTALENT was voted the best careers service in Australia by the Graduate Recruiters Industry Association from 2017 – 2019.
Associate Professor Sean McGee
Professor of Medical Biology at the Institute for Mental and Physical Health and Clinical Translation (IMPACT) and the Metabolic Research Unit, School of Medicine
After completing a PhD in 2005, Dr. McGee undertook post-doctoral studies in the Department of Physiology at The University of Melbourne and The University of Dundee in Scotland, supported by an NHMRC Doherty Fellowship. In 2009, he accepted an independent position in the newly established School of Medicine at Deakin University and has been supported by Fellowships from the Diabetes Australia Research Trust, Viertel Foundation and the NHMRC. Dr. McGee is currently Deputy Director of the Metabolic Research Unit and Leader of Metabolic, Musculoskeletal and Co-morbid Conditions Theme within IMPACT. His research focuses on exercise adaptive responses, metabolic reprogramming in diseases such as obesity and type 2 diabetes, cancer and cardiovascular disease and discovering therapies to combat these diseases. He has co-founded two biotech companies, Imitex Pty Ltd and Ambetex Pty Ltd, to commercialise and translate this research.
Associate Professor Julia Pitcher
Associate Professor of Paediatric Neurophysiology in the Prenatal Life and Neurophysiological Development (PLaND) research group
In 2019, Julia took up a position as Associate Professor (Paediatric Neurophysiology) at Deakin University, Geelong, Australia. She leads the Prenatal Life and Neurophysiological Development (PLaND) research group, in the Institute for Mental and Physcial Health and Clinical Translation (IMPACT). Prior to this, she was the Lloyd Cox Senior Research Fellow, adjunct Associate Professor (Paediatrics & Reproductive Health), and co-leader of the Neuromotor Plasticity and Development research group, at the Robinson Research Institute, University of Adelaide, Australia. She is a neurophysiologist who uses non-invasive brain stimulation techniques to investigate the influence of adverse in utero environments on post-natal brain development and neuroplasticity in humans, particularly children and adolescents. In 2003, Julia was awarded The Elizabeth Penfold Simpson Prize, by the Australian Brain Foundation for the most outstanding body of published clinical or basic neuroscience research. In 2009, her research was named in the NHMRC "Ten of the Best" funded projects.
Last updated: Page custodian: Faculty of Health