Become a Peer Mentor
The Peer Mentor Program is a five-week program that runs from Week One to Week Five during each Trimester and Semester One.
A Peer Mentor is an experienced student within the Faculty of Health who helps new students navigate Deakin University resources and transition into University life. Why not become a role model to new students while gaining communication skills and relevant experience for future employability?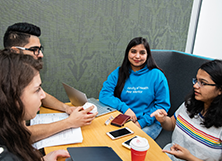 Benefits
Your experience as a Peer Mentor will provide you with many new skills that will set you apart.
As a Peer Mentor, you will:
Gain real-world experience planning and facilitating mentoring sessions.
Become a role model to new students, and make a positive impact on their experience.
Expand your network of contacts and friends within the University.
Develop your interpersonal and active listening skills.
Get access to exclusive Student Helping Students (SHS) events and employment opportunities.
Add skills and references to your CV for future employability.
Upon completion of the program, all Peer Mentors will receive a certificate, a letter of commendation and a small gift.
"I was really nervous about returning to university as a mature aged student and also starting mid-year, I was especially worried that I wouldn't make any friends as people would have had established friendship groups from the start of the year. I'm really glad that I signed up for the peer mentor program as I met people I had a lot in common with and made good friends through it." Peer Mentee 2018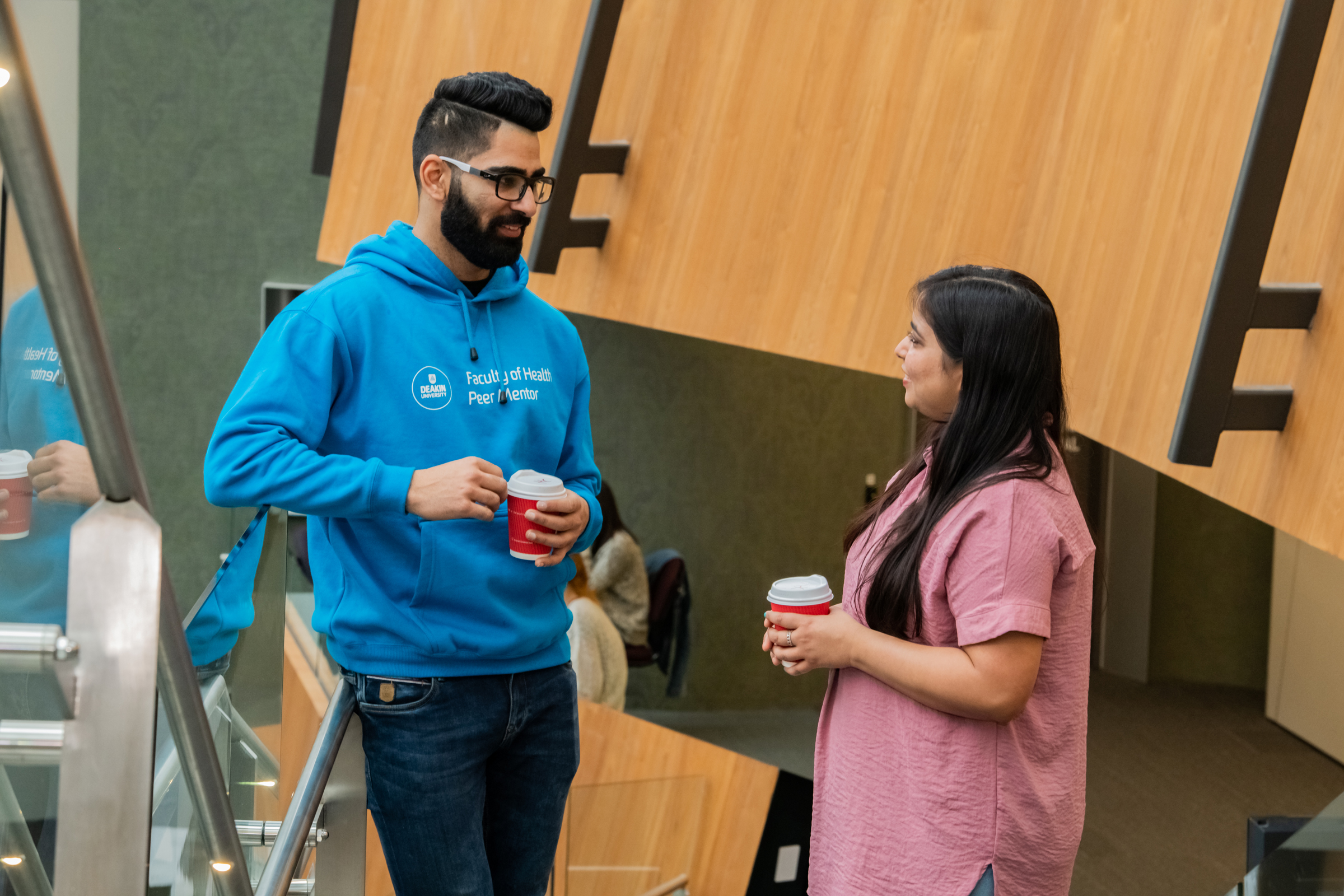 Requirements
In your role as a Peer Mentor you are expected to meet the following obligations:
Meetings
Schedule and attend weekly meetings for the first five weeks of semester/trimester.
Communication
Send a weekly summary email to their allocated group of mentees to brief them on the topics covered during the meeting.
Mentor diary
Submit a weekly online reflective diary. The diary provides an overview of what you have covered with your group as well as issues and challenges facing first-year students.
Events
Attend a training session scheduled prior to the start of Trimester or Semester.
Role model
Be a positive role model to new students by:
Maintaining confidentiality at all times
Being committed to the peer mentoring program
Acting in a professional and appropriate manner that sets a positive example to all students
Notifying the Peer Support Coordinator of any issues during the program.
Application
If you are interested in being considered for a Peer Mentor role in Trimester 2 2022, and you have completed at least two trimesters or two semesters of study, please complete your application form by clicking on the Apply Now button below.
Once your application has been submitted, you will receive an acknowledgement from us and given time frames on how long the selection process will take.
If you are successful in your application, you will be invited to attend the next Peer Mentor Training session in preparation for your allocation of students. You will be required to attend a training session to become a Peer Mentor.
If you have any questions about becoming a Peer Mentor, please email health-mentor@deakin.edu.au
Mentor Program Support Officers
Applications for Mentor Program Support Officers are now open. The position description is here. Please apply here. Applications for 2022 have now closed.
If you have any questions about this position, please email health-mentor@deakin.edu.au.
Last updated: Page custodian: Faculty of Health