Consultancy Experience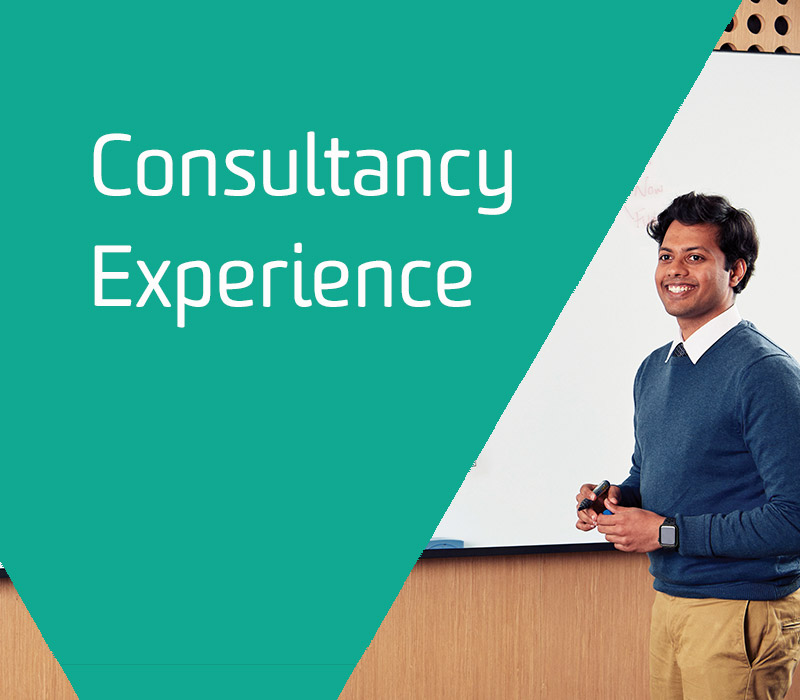 What is Consultancy Experience?
Consultancy Experience provides students with an authentic experience of working as a consultant, students develop their skills in liaising with external stakeholders in order to identify, understand and attempt to resolve real-world business problems.Students will develop an understanding of the processes and skills required to be a consultant in a business environment. By undertaking this unit, students will practice ethical behaviour and develop their problem solving, self-management and interpersonal skills.
Examples: Australian Business Consultancy (ABC) Program, Business Development Clinic, FreelancingHUB, International Study Tours.
Key features
Pre-requisite of the successful completion of eight (8) credit points for MWL316.
Pre-requisite of the successful completion of four (4) credit points for MWL716.
Placements can be completed in Australia or overseas.
Who can apply?
This unit is available to undergraduate and postgraduate students, who are eligible use a WIL unit towards their degree.
Program enrolment
Successful students are eligible to undertake this unit for 1 credit point and are required to enrol in
It is your responsibility to ensure that taking a WIL unit contributes towards your course requirements and will not prevent you from meeting your course rules. Please speak with a Student Adviser if you are unsure; you can contact them on buslaw@deakin.edu.au or (03) 9244 6555.
How to apply
Consultancy Experience is only offered as a Faculty-led program, applications for various programs are open throughout the year via Unihub.
Key dates and FAQs
This unit is available in all three trimesters.
---
Last updated: Page custodian: Faculty of Business & Law